The week leading up to Easter is celebrated by Christians around the world to commemorate the death and resurrection of Jesus Christ.
In Spain, Holy Week, or Semana Santa, is the most important religious period of the year. Processions featuring hooded figures are held on the streets of almost every city.
Each city has several religious brotherhoods, often back to the Middle Ages. The colours of the robes and hoods signify membership of the different brotherhoods.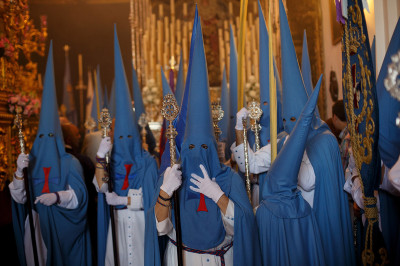 Holy Week processions vary from region to region; those in the south are lively affairs accompanied by marching bands, while northern cities see more sombre parades.
The town of Zamora in the northwest of the country has probably the oldest celebrations in Spain. The earliest penance processions can be traced back to 1179. Here, members of the brotherhoods wear hooded monks' robes rather than the conical hats seen elsewhere.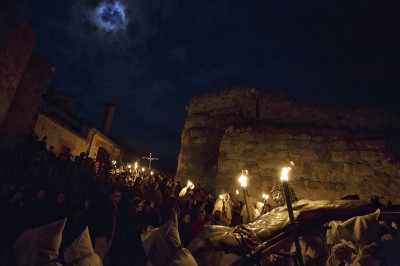 Processions start on Palm Sunday and continue until Easter Sunday, with the most solemn on Maundy Thursday.
In this gallery, IBTimesUK looks at Holy Week processions in several cities around Spain.