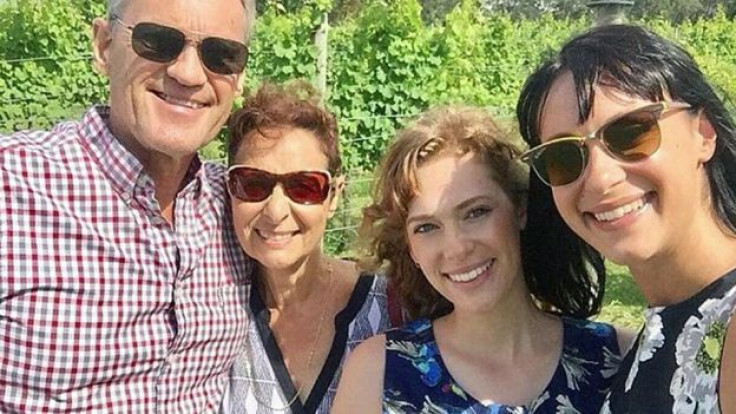 Actor Jessica Falkholt, a star of Australian soap Home and Away, has died at the age of 29 following a car accident in New South Wales that killed her parents, her younger sister and the driver of another car.
Falkholt's life support was switched off on 11 January and she died earlier this morning (17 January). Her parents Lars, 69, and Vivian, 60, died instantly in the crash on 26 December, her sister Annabelle, 21, died three days later.
"The family has asked for privacy during this very difficult time," read a statement from the local health district.
The actor, who played Hope Morrison in the long-running soap for 16 episodes until a final appearance in November 2016, was being treated at St George Hospital in Sydney.
Home and Away broadcaster Channel Seven said in a statement: "The entire Home and Away family is heartbroken. Jessica's shining talent was recognised and respected by all her cast-mates and crew and her beautiful friendship treasured,"
The soap, which first aired in 1988, was Falkholt's first recurring screen role. Following her final appearance she was involved in TV series Bite Club alongside Lord of the Rings and Lost star Dominic Monaghan. The movie Harmony in which she plays the title role, is set for release this year.
The National Institute of Dramatic Art in New South Wales, where Falkholt had studied, issued a statement saying it was mourning "the tragic passing of our talented young graduate".
Police are still investigating the crash which also claimed the life of 50-year-old Craig Whitall, who was driving another car involved. At the time of the crash, police were investigating whether Mr Whitall's car had been on the wrong side of the road.
A funeral service for Jessica's parents and sister was held last week in Sydney. Hundreds of people attended the service, at which Vivian Falkholt's brother said he thought he and his sister "would grow old together".