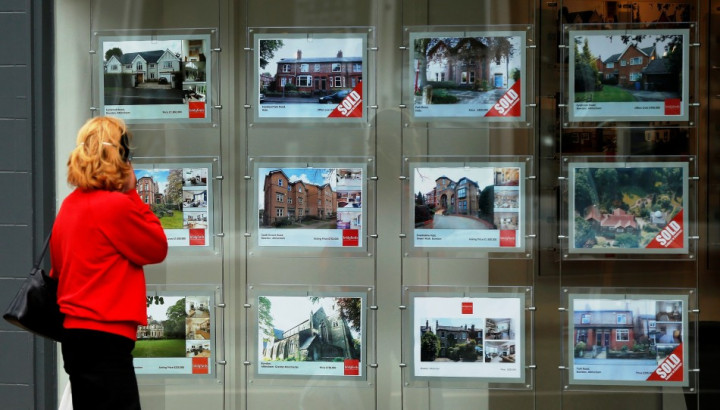 Britain's house prices have risen by its fastest annual pace since 2010, according to a survey by mortgage lender Halifax.
In another signal that the British economy is recovering, prices in the April-to-June second quarter rose 3.7%, compared to the same quarter last year.
Prices also rose by 0.6% in June.
"Improved confidence in both the housing market and the economy, combined with a shortage of properties available for sale, appear to be pushing up house prices," Martin Ellis, Halifax's chief economist said in a statement.
The average price of a British home is now £167,984, according to the survey.
Government Schemes Help House Prices Soar
Two schemes are supporting the flow of credit in the consumer mortgage market, Help to Buy and Funding for Lending (FLS).
Under Help to Buy, homebuyers are offered an interest-free equity loan of as much as 20% of the property value to help bring down the cost of a deposit. A second part of the scheme, launching in 2014, will offer a government guarantee to banks giving out consumer mortgages.
FLS sees the Bank of England offer British banks discount-rate loans tied to the value of their stock lending to the real economy. As this lending grows, so does the amount of cheap money banks can access. It has so far incentivised the increased availability and affordability of consumer mortgages as banks look to grow their lending and tap FLS.
Last week, mortgage lender Nationwide revealed that London's average house price rocketed to an all-time high in June.
Halifax and Nationwide cited the FLS for boosting the property markets as the programme helps to reduce mortgage rates.
"There are also early indications that the Help to Buy equity loan scheme may be stimulating demand," said Ellis.
"But, the still subdued economic background and weak income growth are expected to remain significant constraints on housing demand and activity during the second half of 2013."
Nationwide's chief economist Robert Gardner added that the "demand for homes has been supported by further modest gains in employment, as well as an improvement in the availability and a reduction in the cost of credit, partly as a result of policy measures, such as the FLS."
However, critics say the government is risking a property bubble by increasing demand in the housing market while failing to grow the supply with new homes.
Data from property website Hometrack supported the trend for rising house prices, following a surge in first-time buyer demand in London.
Hometrack said that the average price of a UK house increased 0.4% month-on-month in June, following a similar pace of growth in May. On an annual basis, home prices rose 0.8% in June, accelerating from the 0.4% increase in May.