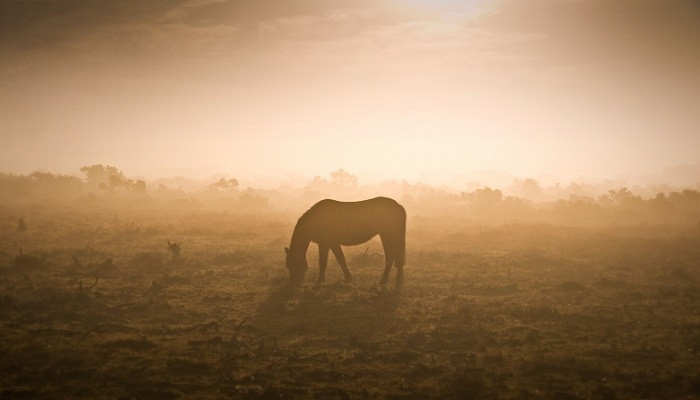 Homebuyers who want to live among the beautiful surroundings of English or Welsh National Parks must be prepared to pay an extra £125,000 for the privilege.
House prices in the National Parks of England and Wales in 2014 are £125,796 (€160,389, $200,970) higher than their county averages - or about 58% more expensive - according to research from Lloyds Bank.
While all of the 12 National Parks are significantly more pricey when it comes to buying a house, homes in the New Forest, which cost on average over half a million pounds, have the largest premium.
You can expect to pay on average £259,066 more for homes within the New Forest National Park than houses located elsewhere in counties that the park straddles - south-west Hampshire, south-east Wiltshire towards east Dorset.

Homes in the Peak District and the Lake District are also priced well above their surrounding county averages.
Marc Page, a mortgages director from Lloyds Bank, said: "The high quality of life associated with living in some of the country's most beautiful areas attracts many homebuyers to our National Parks.
"They are also increasingly popular with those purchasing a second property," he said.
Houses in the New Forest average at £516,479, which works out at 14 times local gross average earnings, calculated Lloyds. The South Downs is the next least affordable at 12.3 times local earnings.
"The disadvantage is that the resulting high property prices have made it very difficult for many of those living and working in such locations to afford to buy their own home. This situation has deteriorated in recent years as prices have risen more rapidly than earnings," Page added.
Houses in Snowdonia National Park are relatively the most affordable with an average price of £173,779, which is 6.5 times the local average wage.
Snowdonia is the only National Park with an average price below £200,000. Homes within that area are priced at only 5% more that the surrounding region.
Lloyds said homes in National Parks in England and Wales have risen on average by £91,265 - or 36% - over the past ten years. The average increase was from £251,269 in 2004 to £342,534 in 2014.
This was £10,000 more than the £81,269 increase in the average price for all properties in England and Wales over the period.
Exmoor recorded the biggest percentage increase with a 47% house price rise, closely followed by the South Downs (45%).
In contrast, the North York Moors (17%) and the Yorkshire Dales (18%) recorded the smallest gains in house prices over the last decade.