UK House Price Surge: BoE Demands Legal Power to Control Mortgages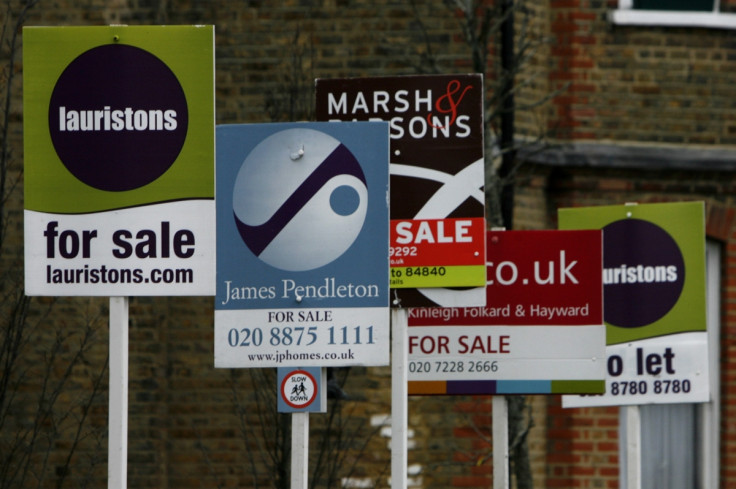 The Bank of England has asked to be granted legal powers to cap the size of Britons' mortgages in relation to their income and the value of their home.
In a bid to wield more control over Britain's booming housing market, the central bank formally recommended to the government that it should be able to curb mortgage lending on a huge scale for residential properties, including buy-to-let homes.
The BoE has also capped mortgage lending as of 1 October.
Banks will only be able to comprise 15% of their net new mortgage lending out of loans worth 4.5 times or more the applicant's income.
Meanwhile, the Financial Conduct Authority has forced lenders to conduct stricter affordability tests on potential borrowers, to ensure they can make repayments in a number of difference scenarios, such as materially higher interest rates.
However, while the average price of a UK home hit £272,000 (€348,803, $440,455) in July 2014, a leap of 11.7% over the year, according to the Office for National Statistics (ONS), the central bank said the government's Help to Buy scheme is not to blame for rocketing costs to purchase a home.
"The scheme does not appear to have been a material driver of (house price) growth - for example, take-up of the scheme has been weak in London where house price growth has been strongest," said the central bank's Financial Policy Committee.
The Help to Buy scheme allows Britons to snap up properties with only a 5% deposit while the government stumps up 15% to make up the shortfall on houses worth up to £600,000.
Unfortunately, the Money Advice Service revealed on 2 October that nearly half of all homeowners would "really struggle to find the extra money" if monthly mortgage payments rose by £150 following an interest rate hike by the BoE.
According to the consumer finance advice service, which was created by the government in 2011, 47% of homeowners would struggle to make ends meet if the BoE raised rates from its record low of 0.5% to 2%.
However the survey of 3,007 mortgage holders, conducted between 22 July and 28 July, said one in five said they would find it hard to cope if there was any rate rise at all.
© Copyright IBTimes 2023. All rights reserved.