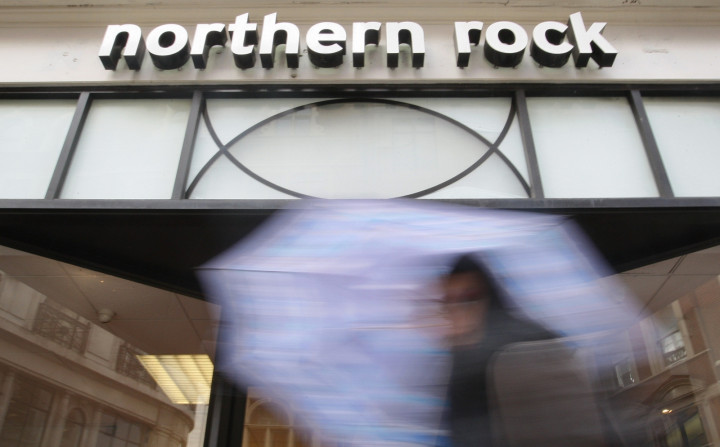 People who acquired a 125% mortgage from Northern Rock, under the now-infamous Together scheme, are being forced to pay up to 13% interest on their loans by the government.
Owners of a Together mortgage, which allowed people to purchase a house without a deposit, siphon up to 25% more than the value of their home and borrow up to six times their income, are mostly stuck in a negative equity trap and are paying up to 13% in loan repayments.
According to an investigation by the Daily Mail, Northern Rock's Together mortgage owners have typically been trapped in the houses they bought with their extremely highly leveraged loans granted to them by the bank before the credit crisis.
In 2007, the government bailed out the troubled lender and hived off its assets into two separate entities.
While the now group has its risky assets managed by the state-owned business Northern Rock Asset Management, its customers are still paying the price for signing up to the risky mortgage scheme.
The Together scheme allowed customers to take out a 95% mortgage on a property and a personal loan of up to 30% at the same time.
The Daily Mail's report unveiled a number of homeowners that have been trapped in their properties as the spiral of negative equity and extremely high interest rate payments means they can't sell and move on or pay off chunks of the capital.
"When all is said and done, this bit of Northern Rock is Government-owned and bailed out by taxpayers. It should not be profiteering from people who are struggling. I just have no idea how they sleep at night," said Karen Hazlett to the Daily Mail.
"I owe this money, so I will pay it off, but feel I should be able to do so at a reasonable rate. Some people might say I was stupid ever to take out this mortgage, but at the time what choice did I have?"
Hazlett borrowed £83,000 in total in 2006 which consisted of a £67,500 mortgage and a £15,500 personal loan.
At first, she paid 5.89% in interest for five years and then 4.79% after she moved to the bank's standard variable rate. However, when interest rates plunged to a record low of 0.5%, she switched the mortgage part of her Northern Rock Together loan to Nottingham Building Society in 2012.
In response to this, Northern Rock said it was entitled to hike the interest rate on her personal loan portion of the Together scheme, which has left her with 12.79% in monthly payments.
However, Hazlett is unlikely to be a special case as more than a third of Northern Rock's lending on residential mortgages was with Together loans, as of 2006.