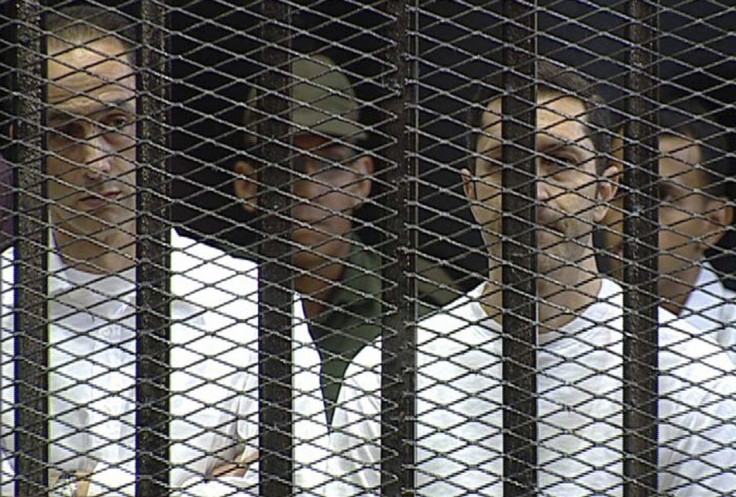 The two sons of ousted President Hosni Mubarak have $340 million (£215 million) in Swiss bank accounts and are suspected of money laundering, says a senior Egyptian Justice Ministry official.
Mubarak, who was forced to resign Feb. 11, is currently on trial along with his sons Gamal and Alaa for corruption and abuse of power. The ex-dictator also is charged with the killing of around 850 protestors during the uprising.
European governments agreed after Mubarak was ousted to freeze his assets and those of 18 associates, which Assem al-Gohari, head of the Illicit Gains Authority in the Justice Ministry, estimates at nearly $450 milion (£285 million).
Al-Gohari said Swiss authorities are investigating whether Alaa, 49, was involved in money laundering along with other ex-regime figures.
"The committee has obtained information that confirms that Mubarak's sons have deposits in Swiss banks worth $340 million, of which Alaa owns $300 million," al-Gohari said.
Alaa Mubarak is a businessman who largely kept out of politics. His brother and onetime heir apparent Gamal, 47, rose rapidly through the ranks of his father's ruling National Democratic Party to become one of the country's most powerful politicians.
Al-Gohari also said Mubarak's close associate Hussein Salem and his family own assets worth more than $4 billion, which they cashed in and deposited in banks in Hong Kong, the United Arab Emirates and other countries.
Salem, his son and daughter were last week sentenced in absentia to seven years in prison and a combined fine of more than $4 billion for money laundering and profiteering.