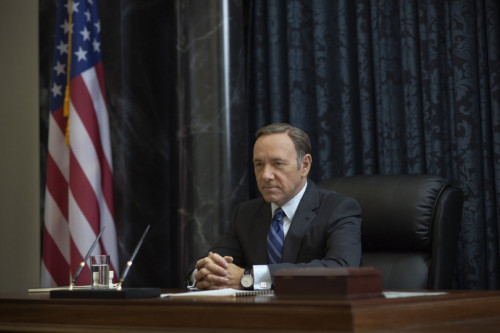 House of Cards has returned for its second season, with Netflix once again offering up the whole series in one hit.
The idea is to tap into the culture of televisual binge-watching, which has flourished in the internet age. But will Netflix's novel approach catch on, and might it ever become the norm?
Watching entire seasons of a show at a time is a common thing nowadays, thanks in part to streaming services such as Netflix and Hulu, but also due to the wide-spread issue of piracy.
We've all done it too. Last year I decided to finally cave into the pressure and binged on four and half seasons of Breaking Bad ahead of its final season. It was an excellent decision. Many more have done so with the entirety of Breaking Bad following its final episode, with the show's popularity refusing to dip even after its last ever episode.
Binge-watching a TV series might not be the greatest use of such large portions of our time, but every once in a while it can make for a brilliantly indulgent day.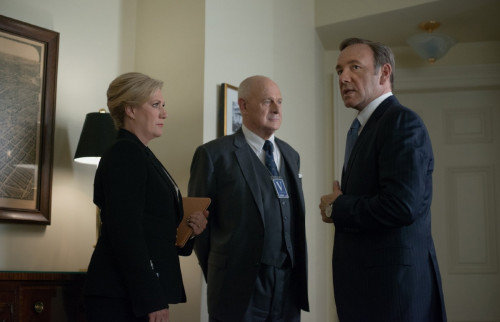 While few will watch the entirety of House of Cards' second season in a single sitting, many will watch three or four episodes the night of its launch, and it isn't hard to imagine most will have finished before the end of its first weekend online.
The acceptance of the Netflix "all at once" approach is wholly dependent on where the future of television goes. Online is the go-to answer whenever someone poses questions over the future of an entertainment medium, but television – and in particular American TV – is enjoying a golden age that makes an online future less likely than you might imagine.
The Walking Dead, Game of Thrones, Mad Men, True Detective, Breaking Bad – television hasn't been this good for long time. Even on a smaller scale, comedies like New Girl, Parks and Recreation and Archer are enjoying critical plaudits and wide-spread success.
While Netflix and its competitors remain mightily tempting propositions for the average viewer, and TV networks continue to create and improve services like BBC iPlayer and 4OD, even an online future for television doesn't seem enough to make the binge approach a regular thing.
It is easy to appeal to audiences by giving them everything at once, but television drama is built on anticipation and cliffhangers. Just take BBC drama Sherlock, for example. This is another factor in why this give-it-all-at-once approach is unlikely to fully take off. Having to wait a week - and sometimes longer - to find out what happens next can be annoying, but it is all part of why people fall in love with television shows in the first place.
House of Cards also has big names in its corner. Kevin Spacey and David Fincher (who directed the first episode) are big names to be able to plaster across marketing material, which raises the question of whether the show would be any less or any more successful if it had been delivered one week at a time?
Many great shows – such as Breaking Bad – start out with a small audience that gradually grows over time. It may not have survived long enough to become as popular as it is, had it been delivered in the same way as House of Cards.
The Netflix approach can be likened to British rock band Radiohead's decision to release their seventh studio album In Rainbows by themselves with a now-famous system that allowed people to pay whatever they wanted for it, including nothing.
That was a move many thought would revolutionise the music industry, but all it was in reality was a suggestion born out of the needs of the time. In 2007 piracy was rampant in a music industry that didn't know how to combat it. Now we have Spotify and online sales platforms which have become prominent parts of our lives.
In the midst of that initial problem, Radiohead offered up an alternative, as they always have with their music. That's what Netflix are doing here, offering up a way to do things different to the norm.