The advent of Netflix in the UK market last week has left several Brits in splits over choosing the right movie streaming service: Lovefilm or Netflix? Quite frustratingly, the answer seems to be both.
The issue is with the unavailability of certain production deals like Lionsgate with Lovefilm, which happens to be Netflix's exclusive fallback plan. And who would like to subscribe to a service that is a king of one unique production deal while the competitor holds the lion's share in the market?
Unfortunately for Netflix, Amazon-owned Lovefilm has the autonomous control over the subscription streaming market in the UK. One could boast about films rented from BlinkBox and Apple through Lovefilm, but that looks like changing with Netflix added to the equation.
Two major services locking horns for supremacy meant healthy competition. And precisely, the arrival of Netflix on the scene prompted Lovefilm to instantly drop its streaming prices. However, there is more to it than just a plain picture.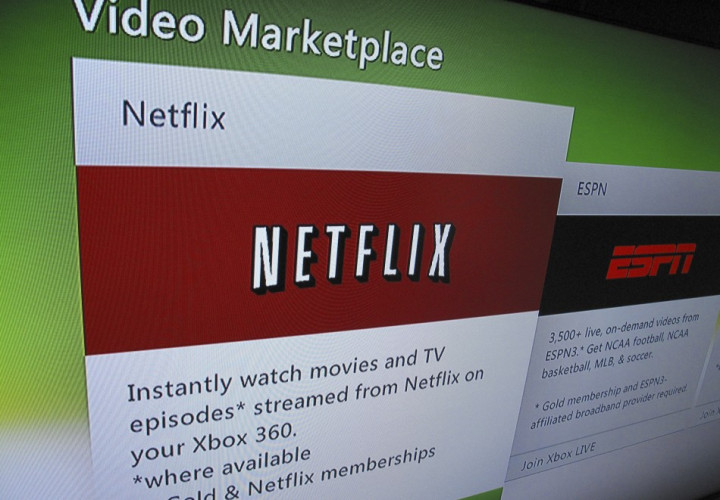 Merger: Loveflix or Netfilm?
With time running out fast, Netflix and Lovefilm are expected to grab exclusive content deals to outplay each other. Unfortunately, that's going to hit the customers on either side very badly, as they would be forced to purchase both the services to get uninhibited access to all kinds of film productions.
Right now, Lovefilm has a slight edge with exclusive streaming rights to Studiocanal's movies - that will include "Tinker Tailor Soldier Spy" when it's released. It also owns a five-year deal with Entertainment One in the UK, comprising the "Twilight" films. Besides, there are also two time-limited deals with Sony Pictures and Warner Bros that are non-exclusive to Lovefilm or Netflix.
Lovefilm will get the release first and then followed by Netflix. Meanwhile, Netflix boasts of owning an exclusive deal with Lionsgate films, which grants it streaming access within one year of their release. The deal also includes the release of "The Hunger Games," which will rub off against 2012's "Twilight". What better way to ruin a subscription in the name of competition?
So, is there a way out? We could only hope one will buy out the other to make a mega-library and settle the dilemma for good. Or else get ready to shell out 11 pounds a month in a frenzy to access both services.
An 11-pound deal for a month isn't too bad after all. It's just 1 pound more than what Spotify has to offer. But, on the downside, one would be paying twice for some content and a bit more for new releases and cinema visits.
Meanwhile, the film industry is hell bent to combat piracy and film streaming seems the only great hope for being fast, easy and affordable.
However, piracy is on the rise with a widespread malpractice of multiple accounts and illegitimate sources stealing copyright contents, besides streaming them for free. It would take more than lame cyber-policing to clean up the mess and movie studios will have to work out a fair deal with the service providers and make their content easily available for the movie buffs.
Until then, the likes of torrent sites and piracy portals will reign over the online multimedia content, that too for free. Besides, adding to the misery of film industry.
Must Read:
Megaupload Shutdown: Who's Next? RapidShare, SoundCloud or DropBox?
Megaupload Founder Dotcom Seeks Bail
Pirate Bay to Abandon Torrents for Magnet Links
Top 10 Most Anticipated Gadgets in 2012