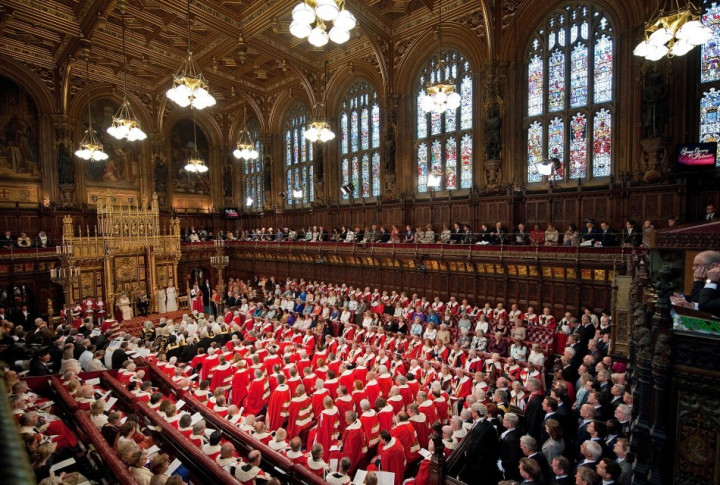 A vote on setting a time limit on debating proposed reforms of the House of Lords has been cancelled following a wave of dissent from backbench Conservative MPs.
A programme motion, which could have seen the Lords Bill timetable debate period set at just 10 days, appears to have been dropped to avoid the coalition suffering a defeat in the House of Commons.
The decision, which will represent a major frustration for the deputy prime minister Nick Clegg and his Liberal Democrats, came soon after more than 70 Conservative MPs signed their names to a letter warning that the bill was unsuitable in its current form.
Prime Minister David Cameron hinted that the vote might be pulled during a press conference on the reforms, that would create an 80 percent-elected House of Lords. Lords would be nominated for 15-year non-renewable terms.
He said: "What I've always said about Lords reform is that in order for it to happen all of those that support reforming the House of Lords need to act together, work together and vote together.
"It is extraordinary that the Labour party, which has stood on manifesto after manifesto to reform the House of Lords, is planning to oppose the programme motion and therefore try and stop this reform going ahead."
However, it was not only Labour that Clegg and Cameron failed to convince but a sizeable number of Tories, who said the bill represented a "measure of profound constitutional significance" which "threatens to pile a constitutional crisis on top of an economic crisis".
Speaking to the BBC after the announcement that the motion would be dropped, Nicholas Soames, MP for Mid Sussex, who signed the open letter, said: "I'm very disappointed that the government have brought forward this bill - it's impossible for the House of Commons to accept.
"This bill would create two competitive chambers and it would be quite wrong for us to disrupt the balance of the government and have two chambers competing against each other constantly."
Although the dropping of the motion represents a serious blow to the reforms, it is not a fatal one. The decision was made to drop the motion following a meeting between Cameron and Clegg, who may well have been concerned that the bill would take such a hammering in the Commons that it would have to be dropped altogether.
The bill is expected to get a second reading as it is supported in principle by Labour as well as the government, but Clegg will rue the fact that the debating period, which is expected to be protracted, could not be curtailed.