Lords Reforms: Is Your MP One of the Rebels who Could Split the Coalition? [LIST]
Full list of signatories of open letter calling for a Lords Bill to face "full and unrestricted scrutiny".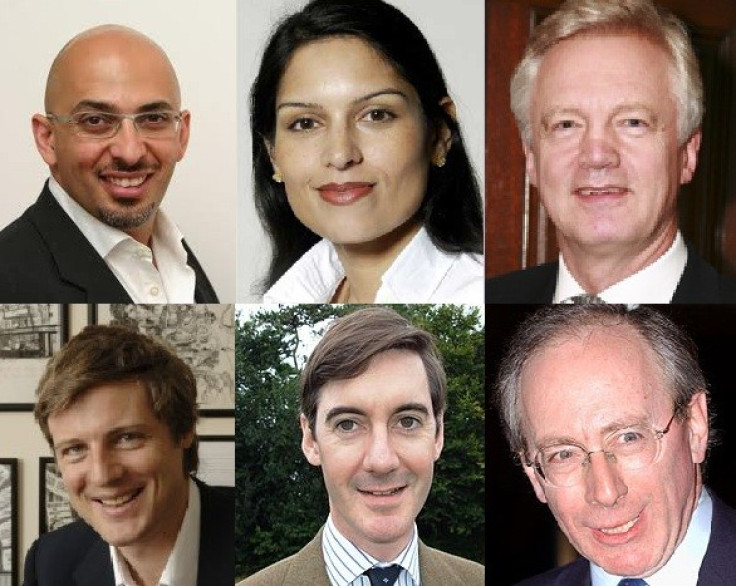 A group of 70 Conservative MPS have rebelled agains coalition plans to reform the House of Lords.
See the full list of MPs, who risk widening the gap between Tory and Liberal Democrats in the coalition, below:
Adam Afriye (Windsor)
John Baron (Basildon and Billericay)
Peter Bone (Wellingborough)
Aidan Burley (Cannock Chase)
Christopher Chope (Christchurch)
Tracey Crouch (Chatham and Aylesford)
Caroline Dinenage (Gosport)
Mike Freer (Finchley and Golders Green)
Andrew Griffiths (Burton and Uttoxeter)
Philip Hollobone (Kettering)
Eleanor Laing (Epping Forest)
Julian Lewis (New Forest East)
Anne Main (St Albans)
Jesse Norman (Hereford and South Herefordshire)
Jacob Rees-Mogg (North East Somerset)
Nicholas Soames (Mid Sussex)
Andrew Turner (Isle of Wight)
John Wittingdale ( Maldon)
David Amess (Southend West)
Guto Bebb (Aberconwy)
Andrew Bridgen (North West Leicestershire)
Dan Byles (North Warwickshire and Bedworth)
James Clappison (Hertsmere)
Philip Davies (Shipley)
Nadine Dorries (Mid Bedfordshire)
Richard Fuller (Bedford and Kempston)
Richard Harrington (Watford)
Stewart Jackson (Peterborough)
Pauline Latham (Mid Derbyshire)
Ian Liddell-Grainger (Bridgwater)
Karl McCartney (Lincoln)
Neil Parish (Tiverton and Honiton)
Malcolm Rifkind (Kensington)
Rory Stewart (Penrith and The Border)
Robin Walker (Worcester)
Nadhim Zahawi (Stratford on Avon)
James Arbuthnot (Hampshire North East)
Paul Beresford (Mole Valley)
Steve Brine (Winchester)
Alun Cairns (Vale of Glamorgan)
Geoffrey Clifton-Brown (The Cotswolds)
David Davis (Haltemprice and Howden)
Richard Drax (South Dorset)
Zac Goldsmith (Richmond Park & North Kingston)
Simon Hart (Carmarthen West and South Pembrokeshire)
Bernard Jenkin (North Essex)
Philip Lee (Bracknell)
Patrick Mercer (Newark)
Priti Patel (Witham)
Andrew Rosindell (Romford)
Bob Stewart (Beckenham)
Charles Walker (Broxbourne)
Steve Baker (Wycombe)
Bob Blackman (Harrow East)
Robert Buckland (South Swindon)
Bill Cash (Stone)
Geoffrey Cox (Torridge and West Devon)
Nick de Bois (Enfield North)
George Eustice (Camborne and Redruth)
James Gray (North Wiltshire)
Oliver Heald (Hertfordshire North East)
Chris Kelly (Dudley South)
Edward Leigh (Gainsborough)
Jonathan Lord (Woking)
Penny Mordaunt (Portsmouth North)
Chris Pincher (Tamworth)
David Ruffley (Burt St Edmunds)
Gary Streeter (Devon South West)
Craig Whittaker (Calder Valley)
© Copyright IBTimes 2023. All rights reserved.