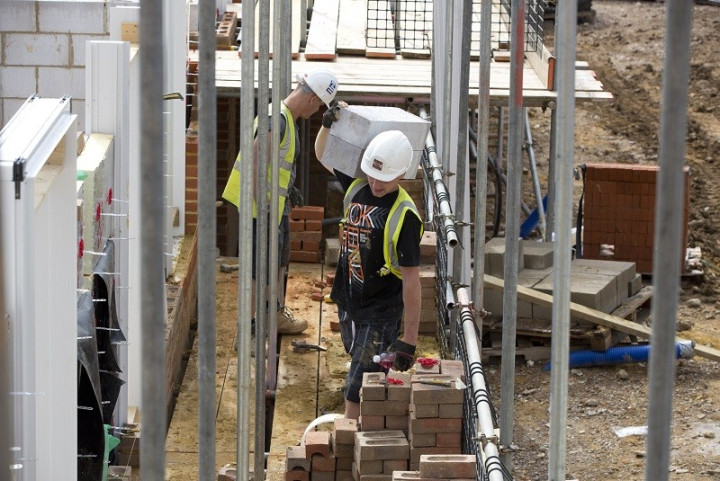 Britain's construction sector has experienced a 2% rise in the number of jobs on offer between 2010 and 2013.
According to research by CareerBuilder.co.uk, exclusively seen by IBTimes UK, seven out of the top eight occupations in the sector all saw a hike in the number of jobs on offer.
Roofers, roof tillers and slaters saw the largest increase with an 11% jump between 2010 and 2013, according to the website.
Likewise, bricklayers and masons saw a 6% rise in jobs on offer in 2013 compared to three years earlier.
But other occupations only saw a slight increase. Carpenters and joiners, for instance, registered a 2% boost of jobs being advertised in 2013, compared to 2010.
Plasterers also only saw a 2% of jobs on offer this year compared to three years earlier and the amount of painter and decorator jobs on offer roughly remained the same between 2010 and 2013.
"The construction industry is an important barometer for the health of the economy overall. Our data shows that while the industry has improved over the last few years, some areas better than others and there is still room for improvement," said Scott Helmes, Managing Director at Careerbuilder.co.uk.
"We can expect hiring in construction to continue to trend up into the New Year."
Housebuilding Boom
The data is complemented by recent figures which revealed that Britain has seen the biggest rise in housebuilding output in nearly a decade during September.
Markit's UK construction purchasing managers index (PMI) for September came in at 58.9, down slightly on the previous month's six year high of 59.1.
Of the sub-sectors, residential construction was the best performer with output hitting its highest since November 1993.
It follows months of mortgage market stimulus from the government and Bank of England through the Help to Buy and Funding for Lending schemes, which are geared at making home loans more accessible and affordable.