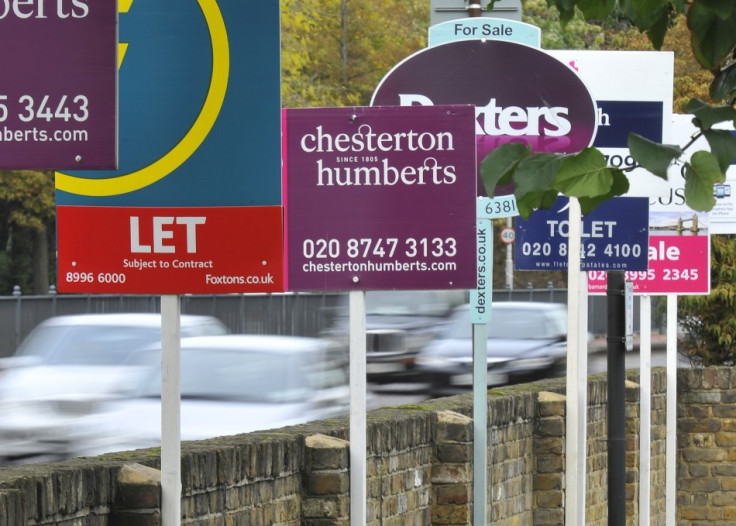 The UK housing market is showing signs of stabilisation, as October house prices fell at their slowest pace in more than two years on higher demand from prospective buyers.
The Royal Institution of Chartered Surveyors' (RICS) seasonally adjusted house price balance rose to -7 in October from an upwardly revised -14 in September. It was the highest reading since December 2009 and it topped economists' consensus forecast of -15, according to Reuters.
However, the negative reading indicates that more respondents in the survey saw values drop than increase in October. London and the South East were the only two regions that saw house prices increasing during the month.
"Whilst it's still far too early to call an end to the housing market stalemate - headwinds abound - there are some early indications alongside the RICS survey which suggest, at least in the near term, the risks to activity and prices are very slowly shifting northwards," RICS said in a report.
The new buyer enquiries in October improved with 18 percent more respondents reporting rises rather than falls, up from 5 percent a month ago. Respondents' price expectations improved with the corresponding index rising to -3 from -9, while the newly agreed sales balance surged to 20 from zero.
In October, 12 percent more respondents said there was a rise in the supply of properties on the market rather than a fall, up from 5 percent in September.
"The number of potential buyers going out and viewing property saw a welcome boost last month. It seems that with Christmas around the corner, those who are in a position to buy decided to get out there and see what is available," RICS spokesman Ian Perry said.
However, Perry noted that overall activity is still very low in most parts of the country and many first-time buyers are still finding it quite difficult to obtain affordable mortgage finance.
Earlier, the Council of Mortgage Lenders reported that lending for house purchases declined by almost 18 percent in September. Mortgage advances in the third quarter were up by 13 percent, but were almost in line with last year's figures.
Nevertheless, the Bank of England's funding for lending scheme with the support of the government is expected to boost credit availability over the fourth quarter.
Other housing reports for the month have given a mixed view about the market. A recent survey from Nationwide Building Society revealed that the UK house prices climbed 0.6 percent month on month in October, but it dropped 0.9 percent year on year. Joining the view, Acadametrics Ltd said house prices rose for the first time in five months in October, while another report claimed that home values fell for a fourth month in the same period.