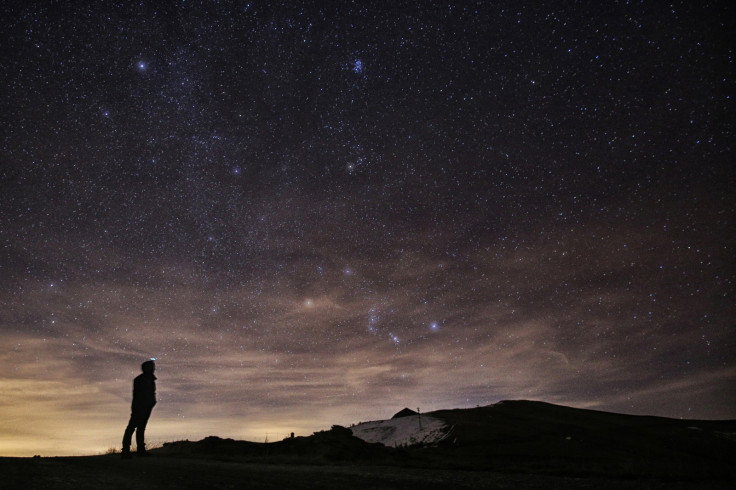 The Geminid Meteor shower happens each year and is visible for up to two weeks. There's a chance of seeing them at night if you are lucky with the weather and have a clear sky.
However, this year there's the additional problem of natural light pollution: the peak of the shower is coinciding with the bright December supermoon. For your best chance of seeing the meteor shower in the UK or the US, see the boxes below for suggestions of some of the darkest and most promising spots for stargazing.
The Geminids are usually white or yellow, with a few appearing as blue or red. These meteors are rocky material from a space object called 3200 Phaeton.
The Geminids are made of rocky material that takes a while to burn up in the atmosphere, which makes them put on a particularly good display compared with other meteor showers.
Watch at home
For a warmer option, the Geminid Meteor shower will also be broadcast by Slooh, using live feeds from observatories at the Institute of Astrophysics of the Canary Islands, and from sites in the United Kingdom, Sweden, and Connecticut in the US.
You can go to Slooh.com to join and watch this live broadcast, snap and share your own photos during the event, chat with audience members and interact with the hosts, and personally control Slooh's telescopes.