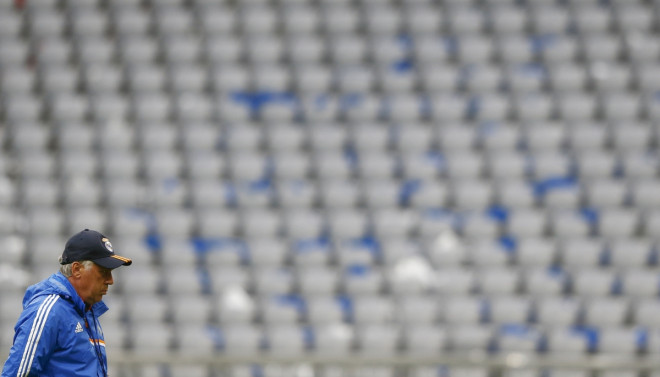 "Ancelotti deserves all the credit. He has changed everything. He has changed the mentality of the players." Cristiano Ronaldo
There were those who said that Carlo Ancelotti would be a Florentino Perez puppet. And those who predicted that the Italian would start Iker Casillas simply to keep people happy. How wrong they were.
Since his arrival, Ancelotti has imposed his own rules on the premise that no-one was going to have a fixed place in the team, there were no favourites. He faced his first dilemma simply and clearly, telling the world: "Lopez will play La Liga and Iker Casillas, the Champions League."
The Italian demonstrated courage and bravery from the beginning and, even though Florentino's favourite did not fully convince the sceptics among Real Madrid's fans, Carletto has replied to criticism with facts.
Slowly and subtly he has won battle after battle, breaking many records and, most importantly, earning the respect of the whole Real Madrid squad.
The 54-year-old has already managed to win a place in Real's history, even though he has not completed his first season. Last night, he gave a masterclass by eliminating the current European champions and leading Los Blancos to the Champions League final, twelve years on from their last appearance.
This victory at the Allianz Arena marked a historic night for Real Madrid and saw five separate records broken.
First Champions League final in twelve years
Real Madrid won their last Champions League in 2002 with Zinedine Zidane's legendary volley against Bayer Leverkusen in Glasgow. But there has no final appearance in the last 12 years. Ancelotti has changed that.
Most goals in a Champions League season - team

This year, Real Madrid have scored 37 goals, more than any team in Champions League history - and they still have the final to play. Los Blancos also scored 20 goals in the group stage, equalling the records of Manchester United in 1998/99 and Barcelona in 2011/12.
Most goals in a European Cup/Champions League season - player

Before last night, Cristiano Ronaldo had scored 14 goals in this season's Champions League, equalling the the records of Jose Altafini, Ruud Van Nistelrooy and Leo Messi. With his two goals at the Allianz Arena, the Ballon d'Or has smashed his way into history.
First victory in Germany against anyone other than Schalke

Although Real beat Schalke 6-1 earlier this season, they have always struggled in Germany - until last night.
First team to score four goals away to a Pep Guardiola team

Pep made life miserable for Real during his time as Barca's coach. But Ancelotti has stopped Guardiola and has shown to the world his weaknesses by crushing Bayern - and handing Bayern his biggest-ever home defeat.