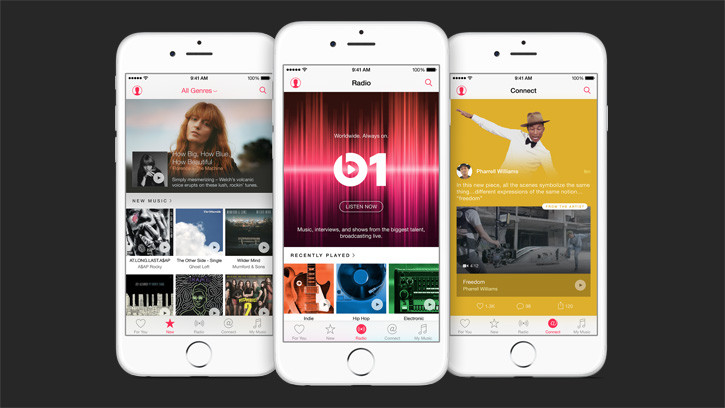 Several Apple Music subscribers and iTunes Match users have recently been plagued by a handful of bugs and issues, wherein DRM-free files from iTunes were being incorrectly overwritten with DRM-laden Apple Music matched songs that come under FairPlay, Apple's proprietary DRM system.
Consequently, iTunes Match users were deprived of the privilege to enjoy their own DRM-free music collection on non-Apple devices.
Besides, Apple Music members who cancelled their existing subscriptions have reportedly ended up with DRM-protected matched tracks, wherein a non-DRM version is incorrectly replaced by a DRM-laden file in the Mac's original music library, while encoding it into 256Kbps AAC format.
Those who have been affected by this issue can go ahead and try updating their iTunes to the latest version (v12.2.1).
Here are a few troubleshooting steps that you can try if your iTunes matched songs show up as DRM-protected Apple Music tracks:
Step 1: Update your copy of iTunes to the latest version (12.2.1) via the download section of Apple's website. Alternatively, choose App Store in the Mac menu and install the update via the Updates tab.
Step 2: Click the Music icon located in the upper-left corner of iTunes window.
Step 3: Then click My Music in the tab bar at the top.
Step 4: Control-click the songs that were incorrectly downloaded as DRM-protected Apple Music files and then select the Remove Download option.
Step 5: Now control-click the same songs again, then choose Make Available Offline to download them again in correct format as DRM-free iTunes Matched songs.
Tip: Do not control-click and choose the Delete option as it will not only remove a downloaded copy of the song on your Mac, but also the backed up copy from iTunes' Cloud storage. Besides, it may not be available for download again.
[Source: iDownloadBlog]