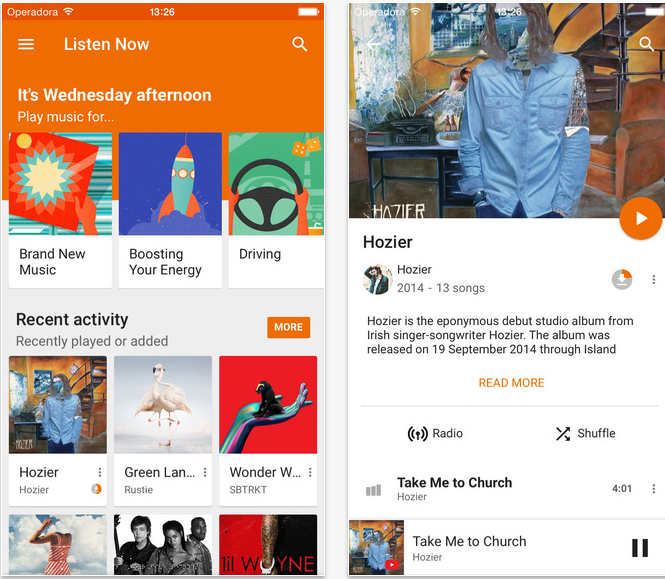 Google has expanded the free user-uploaded songs cloud storage limit of its Play Music service to 50,000 tracks from the previous 20,000.
This offer will be applicable to all users of the free Google Play Music (GPM) service, and does not require the £9.99 (or $9.99) monthly subscription, which offers additional features.
This is a good strategic move from Google, as Apple's scan-and-match or iTunes Match service costs $25 per year and can only support storage for up to 25,000 user-uploaded songs in iCloud, while you get a higher storage limit for purchased songs via the iTunes App Store.
Amazon Music only allows storage of 250 songs in the cloud free of charge, while their $25 per year subscription will bump the user-uploaded storage limit to 250,000 songs.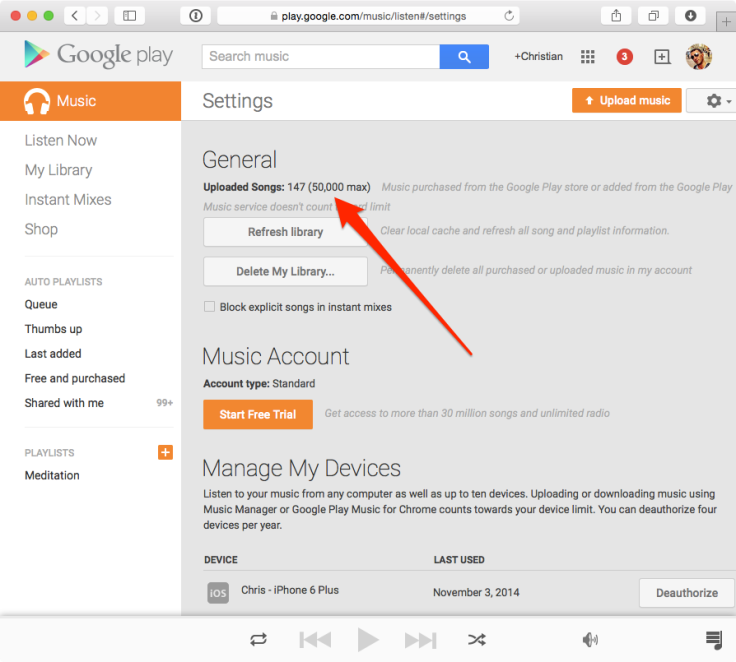 Google Play Music uploads
The Play Music service now portrays the look and feel of Google's Material Design with support for iPhone 6 and iPhone 6 Plus resolutions, besides extending the service for Android, on the web and also via Chrome extension.
Avid music lovers and Play Music users alike can upload the songs to the online service via GPM Manager App for Windows, Mac and Linux computers.
For beginners, here is how you upload songs to Google Play Music via iCloud:
Step 1: Navigate to the web URL: play.google.com/music and hit Upload Music (or click Add Music button if you are a Chrome user) at the top right corner of the window.
Step 2: Then click Download Music Manager and follow the onscreen installation instructions.
You can download the latest version of Google Play Music for free via the iTunes App Store.