How will Alex Teixeira secure a work permit to complete Liverpool or Chelsea move?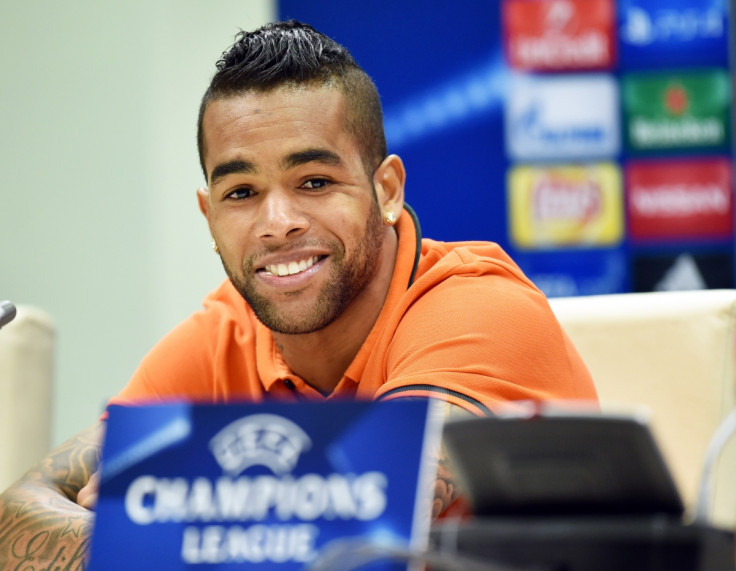 Chelsea or Liverpool are unlikely to face any problems in securing a work permit on appeal for Shakhtar Donetsk's attacking midfielder Alex Teixeira.
According to the player himself, Chelsea have remained in contact with him over a move to Stamford Bridge, having also made little secret of his desire to make a "dream move" to the Premier League.
But amid a season where he has struck 22 goals in 15 league appearances for Shakhtar, it is little surprise to see other clubs entering the fray. According to BBC Sport, Liverpool have made an approach for the 26-year-old, although his reported valuation of £39m could be a stumbling block.
While the Brazilian's rise in Ukraine has certainly alerted the Premier League, it appears to have gone unnoticed in his homeland, where he is still awaiting his first cap for his national team. At a glance, that could prove problematic for any Premier League side looking to secure a work permit for the player, but even under revised FA rules, Teixeira's arrival on these shores would be relatively trouble-free.
The standard process run by the FA on behalf of the Home Office immediately rules Teixeira out from securing a permit. In order to secure a permit on an initial application, a non-EEA (European Economic Area) player must have played a certain percentage of matches for their country. That percentage depends in where the country in question lies in Fifa's world rankings. That is irrelevant in this case, however, given Teixeira has been given the cold shoulder by Brazil thus far.
An overhaul of the appeal process is what has changed, however, after FA chairman Greg Dyke voiced his concerns over the old system he described as "a bit of a farce" last year. But, as Chelsea learned in the summer when they completed the signing of Brazilian starlet Kenedy, the new point-based system ensures transfers can still be pushed through.
The new system, introduced in May 2015, considers the player's experience and circumstances against the criteria below to determine whether a permit is granted. Four points is enough to get it.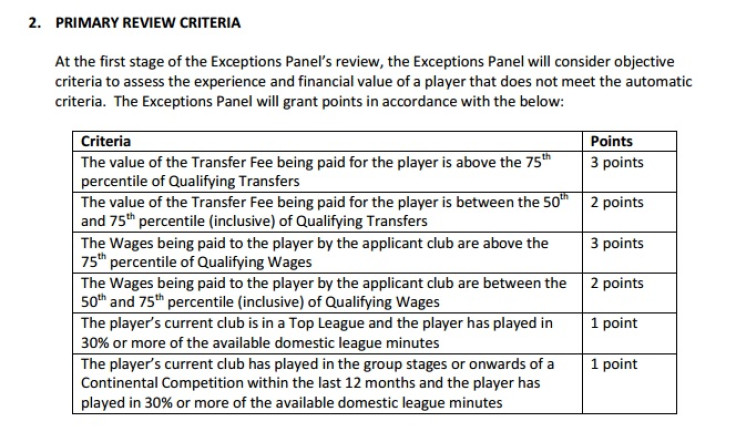 According to the FA, the definition of a Qualifying Transfer is: "All transfers to the Premier League in the previous two transfer windows in respect of players submitted on Premier League squad lists. The Qualifying Transfers value will be provided by the FA directly to the Premier League and the Football League prior to each transfer." While the FA does not release the figures it will use in their criteria, the £39m Chelsea and Liverpool will have to pay for the player will surely tick that box.
Qualifying Wages relates to "the basic wages paid to the top 30 earners in each Premier League club at the closure of each window prior to the date of the application. The value of Qualifying Wages will be provided by the FA directly to the Premier League and the Football League."
While wages are not disclosed, Teixeira would undoubtedly register as one of either Liverpool or Chelsea's top 15 earners to claim the two points this field offers, three points if he were to become among the top eight best paid.
By this point, one can assume Teixeira has already picked up enough points to secure him a work permit. But just for good measure, consider the final two criteria, each worth one point. The Brazilian has been integral to Shakhtar this season, starting 15 or their 16 league games this term. Last season he featured in 22 of 26 league games, comfortably ensuring he surpasses the 30% appearance threshold.
His three goals in Shakhtar's ill-fated Champions League campaign – two of which came against Real Madrid – should ensure he completes a clean sweep of the FA's revised criteria and comfortably earn him a permit. Liverpool and Chelsea now just face the small matter of prizing the free-scoring attacking midfielder away from Shakhtar with just 11 days of the January transfer window remaining.
© Copyright IBTimes 2023. All rights reserved.