How will we interact with self-driving pizza delivery cars? Ford and Domino's are finding out
New partnership to discover how humans react to autonomous deliveries.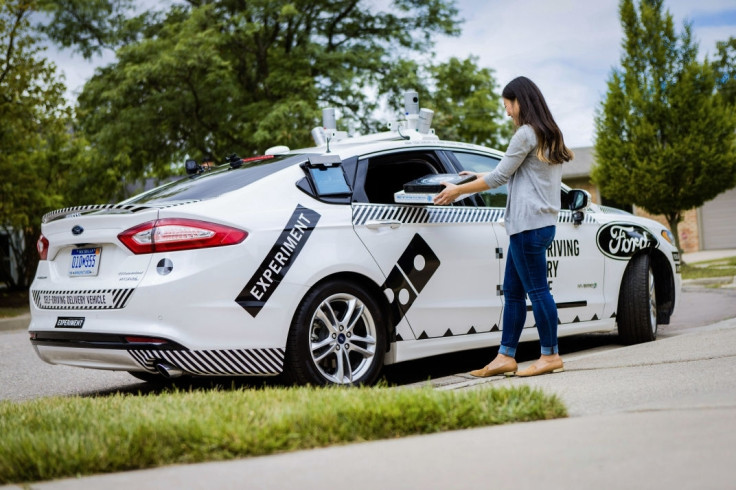 Domino's is teaming up with Ford to research how customers will react to pizza deliveries made by self-driving cars.
The experiment will take place using real Domino's customers selected at random in Michigan. It will focus on how people interact with autonomous pizza deliveries - from approaching the vehicle, to using a window-mounted tablet to unlock the heated storage compartment and retrieving their order.
Ford and Domino's say they are concentrating on "the last 50 feet" of the delivery, as the rest is taken care of by self-driving technology already in development and being tested separately by Ford.
What makes this trial unique is the focus on learning how willing humans are to interact with a robotic car. A driver is behind the wheel for now, but in the future this will not be the case.
The test will use Ford's own Fusion Hybrid cars, fitted with bespoke pizza storage units created by Domino's partner, Roush Enterprises. These are designed to keep pizzas warm en route, then open when the customer enters a unique code into a tablet computer mounted outside the car.
Customers in the Ann Arbor area of Michigan will be randomly selected for the trials when they place an order. They can then opt to go ahead with the delivery, or change to a regular service if they prefer.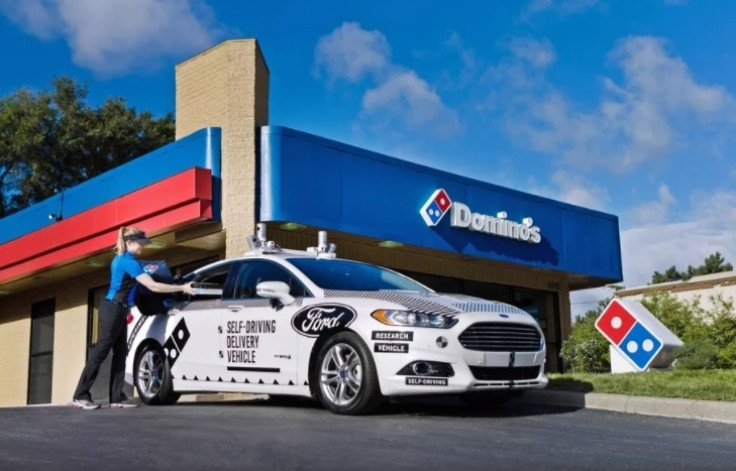 Ford has been developing autonomous technology for several years and hopes to commercialise the platform by 2021. A $1bn (£800m) investment by Ford in Argo AI, an artificial intelligence company, in February is another step towards reaching that goal.
The carmaker has worked with Domino's before, resulting in Ford's Sync infotainment system being given a feature for ordering pizza while driving.
Rather than fine-tuning its self-driving efforts, the emphasis here is on learning how best to ask people to interact with autonomous cars, and what makes the experience feel safe and intuitive. The car will interact with customers via screen and speakers mounted outside, while the test driver is to be ignored. Uber employed a similar strategy with its autonomous vehicle test in 2016.
"As we increase our understanding of the business opportunity for self-driving vehicles to support the movement of people and goods, we're pleased to have Domino's join us in this important part of the development process," said Sherif Marakby, Ford vice president, Autonomous and Electric Vehicles. "As a company focused on the customer experience, Domino's shares our vision for a future enabled by smart vehicles in a smart environment that enhance people's lives."
© Copyright IBTimes 2023. All rights reserved.