Apple's desire to build its own car went to such extremes that it even attempted to literally reinvent the wheel. But, for now at least, the iPhone maker is working on autonomous shuttle buses for staff instead.
Known internally as Project Titan, Apple's initiative to build a car began back in 2014. It grew to include over 1,000 employees, was overseen by executives like design head Sir Jony Ive, and was seen as a rival to Google and Uber's own self-driving technologies.
But Apple's lofty dreams of building its own car, instead of just developing the self-drive systems, was to be its undoing. The project was downscaled and is now focused on autonomous systems, not entire vehicles.
But instead of developing autonomous taxis like Uber and Google, Apple has its sights set on a self-driving shuttle bus for whisking employees between offices in Cupertino and Palo Alto, California.
In June, Apple boss Tim Cook said his company was "focusing on autonomous systems", and now anonymous sources within the couple have explained what this means. Speaking to the New York Times, the five people said Apple is working on a "self-driving shuttle service that ferries employees from one Apple building to another." They added that the shuttle will likely be based on a commercial vehicle, bought from a car maker then fitted out with Apple's driverless technology.
Examples of this already exist. In April this year the California Department of Motor Vehicles granted Apple a permit to test autonomous vehicles on the state's public roads, a privilege enjoyed by several tech and automotive firms. The permit applies to three Lexus RX 450h sport utility vehicles, which can drive themselves using Apple technology, but mustalways have a safety driver behind the wheel.
This new focus on autonomy over hardware, the people said, is known internally as PAIL, short for Palo Alto to Infinite Loop, the address of Apple's headquarters. Also located nearby, just a short drive from Infinite Loop, is the company's new headquarters, Apple Park, which is nearing completion and will be used by staff before the end of 2017.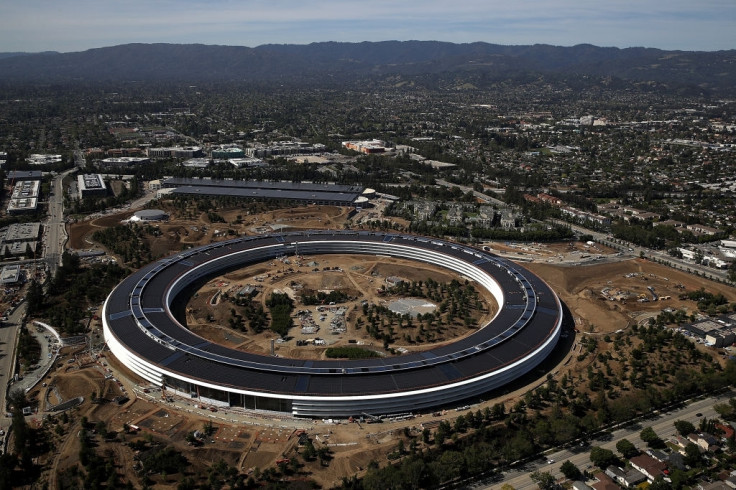 The self-driving technology, which is not yet operational, could feasibly be used as a way for staff to navigate Apple Park, a circular building with a circumference of one mile.
Autonomous driving is just one of many aspects considered, designed and developed by Project Titan and Apple's bid to manufacturer its own vehicle. This, the sources claim, included motorised doors that opened and closed in silence, a new design of car interior with no steering wheel or pedals, and even a new type of wheel.
The New York Times claims: "Apple even looked at reinventing the wheel. A team within Titan investigated the possibility of using spherical wheels - round like a globe - instead of the traditional, round ones, because spherical wheels could allow the car better lateral movement." They would certainly make parallel parking easier.
But a lack of direction, as has previously been reported, meant Project Titan was unable to succeed in making an entire Apple vehicle from scratch.
However, this doesn't necessarily mean an Apple car will never happen, and the company is no stranger to working on individual components years before the final, full product arrives. It developed touch screens and their interfaces years before the iPhone arrived in 2007. Originally intended for a tablet, the touch screens were scaled down after Steve Jobs saw them and decided a smartphone should come before a tablet.