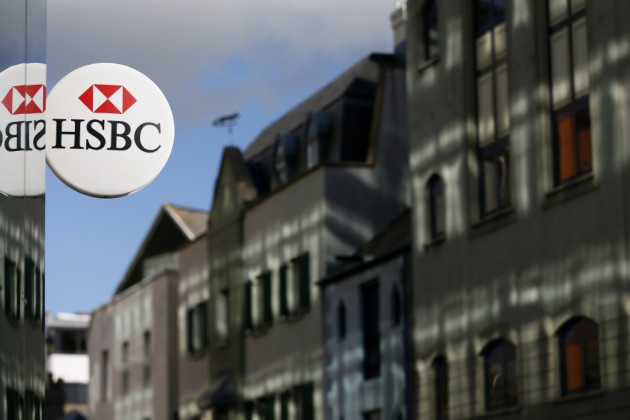 Banking major HSBC Holdings might spend $1.8bn (£1.12bn) in fines as it looks for a settlement with US law enforcement agencies over money laundering lapses, Reuters reports.
HSBC will likely ink a deferred prosecution agreement with federal prosecutors in the settlement that could be announced as soon as next week, the news agency said, citing "several people familiar with the matter."
"We are cooperating with authorities in ongoing investigations. The nature of discussions is confidential," Reuters quoted an HSBC spokesman as saying.
On 5 November, the company said it was actively engaged in discussions with US authorities to try to reach a settlement over the ongoing anti-money laundering, Bank Secrecy Act and Office of Foreign Assets Control investigations. In its third quarter results, the company booked an additional provision of $800m in relation to the investigations.
"The final amount of the financial penalties could be higher, possibly significantly higher, than the amount accrued," CEO Stuart Gulliver said in a statement.
HSBC was accused of dealing with more than 170 money laundering counts. A July investigation report, released by the US Senate Permanent Subcommittee, revealed that the bank allowed clients to move shadowy funds from Mexico, Iran, the Cayman Islands, Saudi Arabia and Syria.
While such investigations have the potential to charge the company on criminal grounds, reaching a deferred prosecution agreement is advantageous for the company, while officials believe they give prosecutors an option aside from indicting a company or dropping a case.
Several US investigations have culminated in deferred prosecution deals, with prosecution delayed or forgone by enforcement authorities, if a company admits to wrongdoing, pays a fine and agrees to clean up its compliance systems, Reuters notes. There have been 207 deferred or non-prosecution agreements since 2004, according to a Manhattan Institute for Policy Research report in May.
However, such deals have been criticised by law experts as they lack criminal procedures against wrongdoers.
University of Notre Dame law-school professor Jimmy Gurule, a former enforcement official at the US Treasury, said such deals are making a "mockery of the criminal justice system," Reuters reports.