HTC is in danger of disappearing from the smartphone world as it reports a 13th straight month of declining revenues.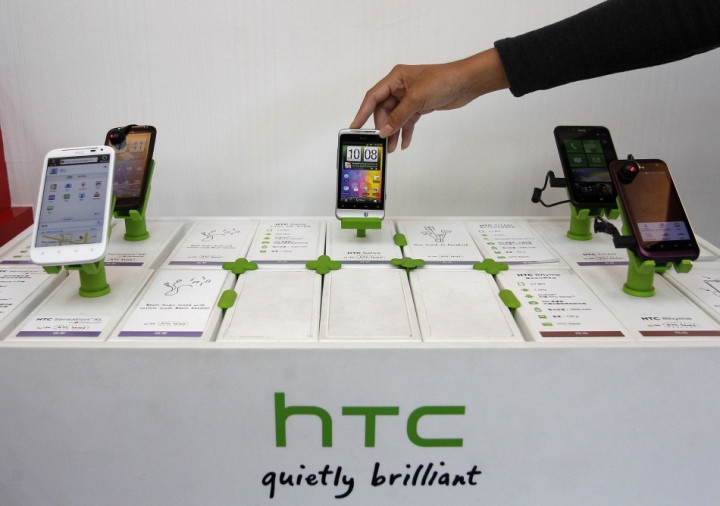 Just over a year ago, HTC looked set to become one of the top three or four players in the rapidly growing smartphone market. September 2011 saw the Taiwanese smartphone maker post its highest ever monthly revenues, on the back of a run of six straight months of record revenue.
Since then though, the company has seen its fortune decline, and is now on a 13-month streak of falling revenues. The latest set of figures are for November this year, with HTC reporting revenues of NT$21,230m (£457m).
When compared to last month, the figures look good. They're up 23 percent month-on-month. However remove the myopic filter with which HTC might try and spin these figures, and you see a much more worrying trend.
Compared to this time last year, sales of the company's smartphones are down 31 percent. But this is no surprise, considering the last two quarterly results posted by HTC.
The second quarter of this year saw HTC's profits tumble 58 percent and quarter three was even worse, with a 61 percent decline in profits reported. These declining sales figures are reflected in HTC's falling market share from over 11 percent worldwide in 2011 to just 4 percent in Q3 2012.
Through the cracks
HTC is facing increased competition from all sides and looks to be in danger of falling through the cracks.
Despite it relatively small size, HTC is attempting to challenge in all segments of the market. At the top end it offers the HTC One X+ and the recently announced HTC Butterfly, which features a Full HD display. In this market it is up against the iPhone from Apple, and the Samsung Galaxy S3, both of which are outselling HTC's offerings by several orders of magnitude.
HTC also has a mid-range device, in the shape of the One S, which is a great phone but has been unable to capture the public's attention. The One S is up against a huge tide of Android smartphones from the likes of Samsung, Sony, LG, ZTE, Huawei and many, many more.
Like most phones it gets lost and without a huge marketing push most phones simply never sell in large numbers.
At the budget-end of the spectrum, HTC offers phones like the One V and Desire C, both of which are again perfectly good phones, but barely registered on customer's radars, for what ever reason.
HTC is simply sinking in the sea of Android smartphones which are currenlty on the market, and with Windows Phone set to grab an increasing slice of the smartphone pie over the next four years, things are looking grim for the Taiwanese company.
Problems
The problem is two-fold. First you have Apple and Samsung. These huge companies with huge resources can throw billions of pounds at high-profile marketing campaigns. Between them they have cornered almost 50 percent of the smartphone market.
The other problem for HTC is that at the budget end of the market it is up against companies like ZTE, Huawei and Lenovo. While these companies might only be beginning to make their mark in the UK, in China they have huge user bases and are able to produce smartphones at lower costs than HTC.
For years, HTC was the company in the shadows. It made smartphones for others and no one knew its name. Then it came out of the shadows and reveled in the limelight, at one stage becoming the biggest smartphone manufacturer in the US in 2011.
But HTC has not capitalised on that success and while its range of 2012 phones were good, they were obviously not good enough, and the company must now be wondering what it needs to do in 2013 to try and reverse the decline.
The next 12 months is going to be very interesting for HTCC