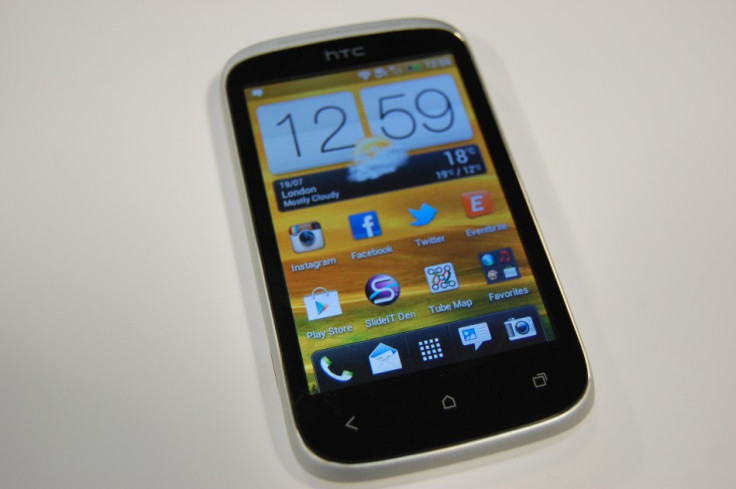 Key Features
3.5in screen; resolution: 320 x 480; pixel density: 165ppi
Android 4.0 (Ice Cream Sandwich)
Beats Audio
HTC Sense 4.0
5 megapixel camera
600MHz processor with 512MB of RAM
Price as reviewed: free from £15.50 per month, or SIM-free from £99.99
Introduction
HTC may have used the Desire name before, but don't be fooled, this isn't a rebirth of the Desire from 2010, which just about toppled the iPhone 3G to become the best smartphone of its day.
Instead, the Desire C is a budget phone with a 3.5in screen, Ice Cream Sandwich, and more than a passing resemblance to its bigger brother, the One X.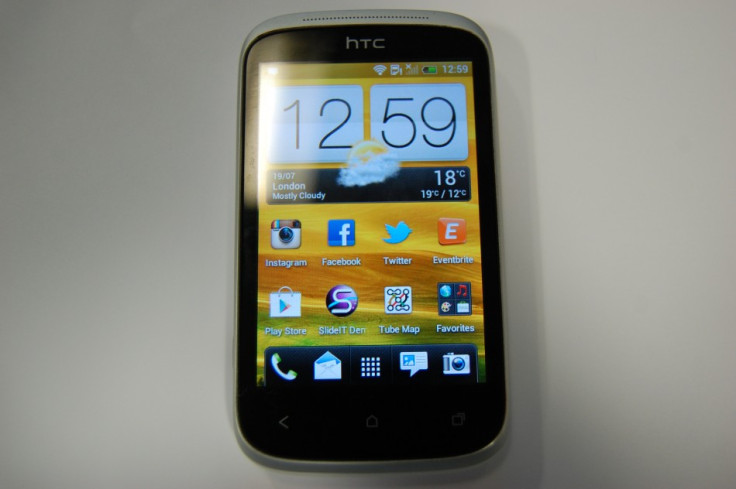 Powered by a 600MHz processor and priced at the lower end of the smartphone scale, the Desire C fits in just below the One V in terms of both performance and price.
With some retailers offering it for £100 SIM-free, we spend some time with the Desire C to find out if it's worth considering as an entry-level smartphone.
HTC Desire C: Design and Feel
While the Desire C sits at the bottom of HTC's product range, it shares a similar design to the premium One X. Both phones have a plastic back with an interesting matte white finish that looks and feels of a higher quality than the glossy plastic, as used by other manufacturers.
The Desire C falls short of sharing the One X's unibody construction, but it still gets a glass-covered screen with a metal bezel, the typical three capacitive touch buttons giving away its Android 4.0 software, and Beats Audio tech.
We found that white back to attract plenty of dirt - as does the One X - but it's easily cleaned with a quick wipe and it does a great job of resisting scratches and any other permanent damage, which we were pleased to see.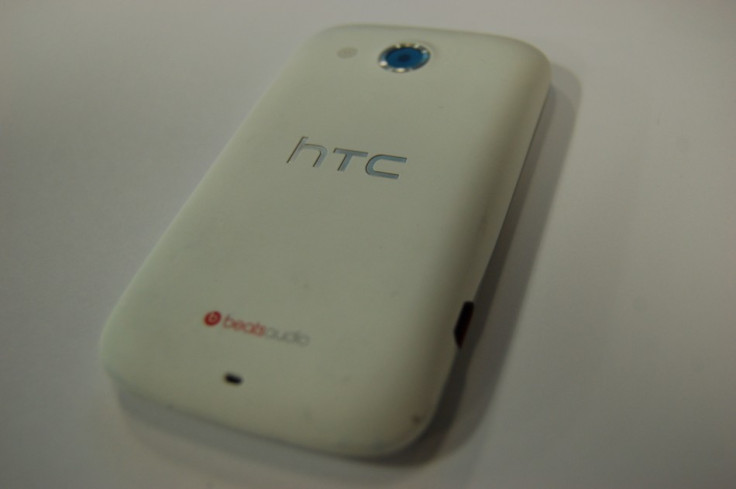 At 12.3mm thick, the Desire C is carrying a little more bulk that we would have liked, considering its fairly small 3.5in screen, making it chunkier than most other smartphones. But if nothing else, this at least makes the Desire C easy to hold securely in one hand.
As for height and width, the C is compact enough for a phone with this size of screen, measuring 107.2mm tall and 60.6mm wide.
Below the screen are three capacitive touch buttons for back, home and task switcher. As a sign of the Desire C's budget intentions, the capacitive buttons do not light up, as they do on more expensive Android phones.
There's a volume rocker on the upper-right edge, a microUSB port for syncing and charging on the lower-left side and the top is home to a power/lock screen button and a headphone jack.
Around the back, there's a 5-megapixel camera - more on that further down - next to a speaker and below that there is the familiar HTC and Beats Audio logos.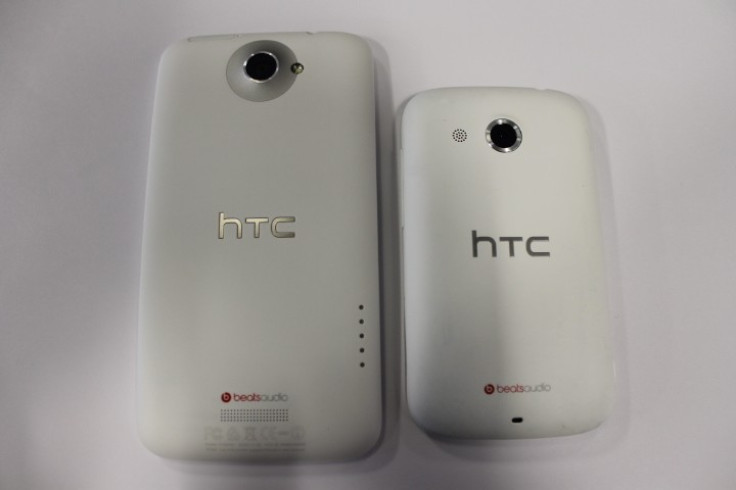 Overall, the HTC Desire C feels good to hold, sturdy and well built. The matte finish, glass and metal help to portray a premium feel, despite the phone's low cost.
One criticism of the fit and finish of our review unit is that the rear cover and metal edge didn't quite fit neatly together on the right side, causing the metal to rise up and sit slightly proud of the plastic rear - not a massive problem, but an annoyance nonetheless.
HTC Desire C: Hardware and Connectivity
As mentioned above, the Desire C has a microUSB port for charging and syncing, and that's it for ports.
Under the rear cover there's a microSD card slot with an included 2GB card, and thankfully this isn't tucked under the battery, so you can whip the card out without needing to turn the phone off and on again.
A regular SIM card slot is hidden under the 1230mAh battery.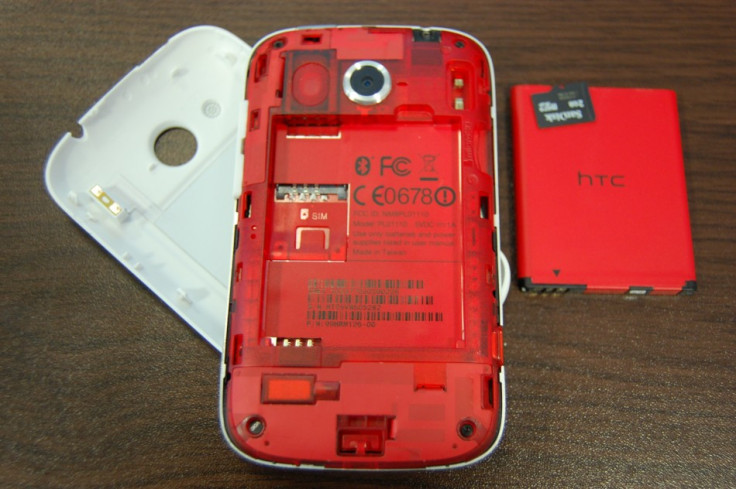 Inside, the HTC Desire C has Wi-Fi 802.11 a/b/g/n and the ability to be used as a W-Fi hotspot. There's also Bluetooth 4.0 with A2DP for streaming music to wireless speakers and headphones, and HSDPA for mobile internet speeds of up to 7.2Mbps if your carrier can offer it.
There's 4GB of internal storage, but as we mentioned an SD card can be added to increase that by up to 32GB.
HTC Desire C: Operating System and Performance
Perhaps surprisingly, given its rather small 600MHz processor and 512MB of RAM, HTC has treated the Desire C to Android 4.0 Ice Cream Sandwich.
This, of course, is a good thing and means that the Desire C is as up-to-date as any other Android phone on the market - until Jelly Bean comes along as standard anyway - and there's also HTC Sense 4.0, which we're big fans of at IBTimes UK.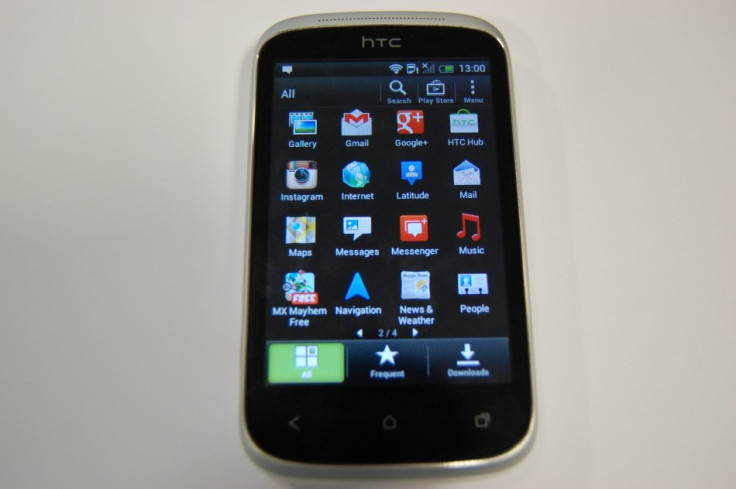 Sense 4 brings a range of new features to garnish Android with. First up, there's a new lock screen, which has been tweaked by HTC to allow you to jump straight into one of four apps.
This involves dragging the app into the ring at the bottom of the screen, and works well. You can put whatever app you want on the lockscreen, customisable through the Settings menu.
Other features include an attractive carousel of your recently used applications, accessed from tapping the right-hand capacitive button below the screen, although the design of this carousel is different depending on the phone.
Some users won't like HTC Sense, preferring instead the standard version of Ice Cream Sandwich (as seen on the Galaxy Nexus) but we haven't got anything bad to say about the Desire C's operating system - it's slick, intuitive and responsive for the majority of the time.
It does pause and stutter occasionally where a more powerful phone wouldn't, but for flicking around the home screens and menus it's perfectly acceptable for a £100 phone.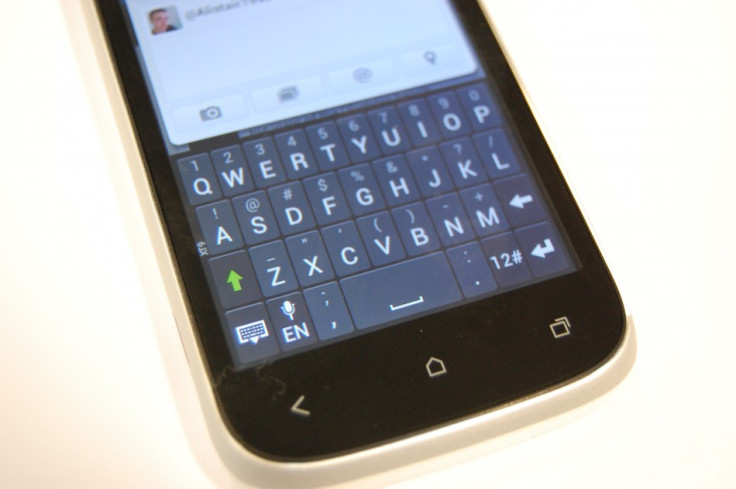 However, ask the Desire C to do anything more intensive and you will start to run into trouble. With that 600MHz Qualcomm Snapdragon processor, the Desire C was never going to blow our socks off with performance.
Blank screens while applications load and a delay in the display shifting from portrait to landscape give more than a clue to the processor's lack of power. It doesn't ruin the phone, but these small problems add up to remind you that this is a budget device.
Browsing the internet is fairly slow, with pages taking a little while to load and the browser presenting us with a blank screen between each new page appearing. Once loaded, however, scrolling is quick and zooming in and out is responsive, with text automatically adjusting in size and width to save you having to scroll horizontally.
As with the HTC One range, the Desire C gets integrated Beats Audio technology. Claiming to improve audio quality, Beats can be toggled on and off in the pull-down notification drawer while listening to your music.
We have said before that Beats is little more than a brand name stamped onto the back of a phone, and with the Desire C it did the usual trick of upping bass, volume and making music sound a little more punchy.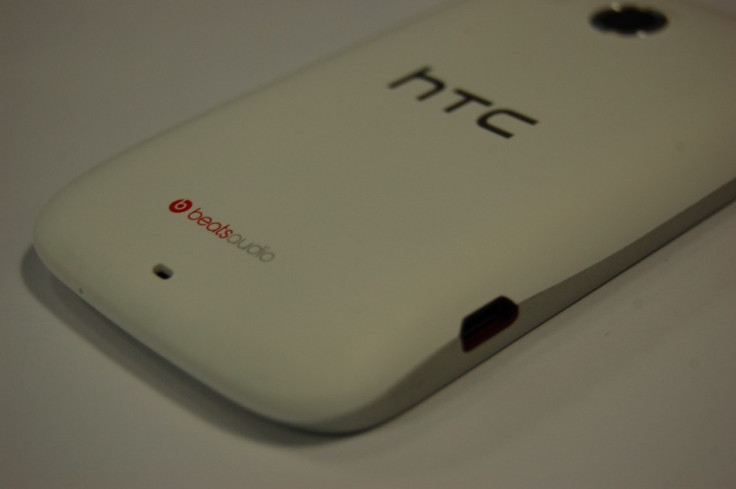 This may sound good on paper, but makes us wonder why the music player doesn't perform like that anyway, if it's claimed to be better. If Beats is your thing then fine, it adds some bass, but other users will be pleased to know that it can be easily turned off.
Battery life for the Desire C is good, with the phone lasting a full day of moderate use with ease, and even making it through two if you're not a heavy gamer and avoid watching feature length films on it. Of course, the smaller screen and less powerful processor help with this.
Given the Desire C's price and specification we didn't expect performance to be mind-blowing, but sadly it falls somewhat short of the mark, and to add insult to injury, that screen resolution just isn't high enough.
HTC Desire C: Screen
The Desire C has a 3.5in screen that, while being the same size as an iPhone 4S, has a mediocre resolution of just 320 x 480, and a pixel density of 165 pixels per inch.
This leads to text being slightly grainy to look at and not as sharp as we would have hoped, and images lacking in sharpness. Having said that, the on-screen keyboard makes good use of the limited screen space and we made very few errors - even in portrait.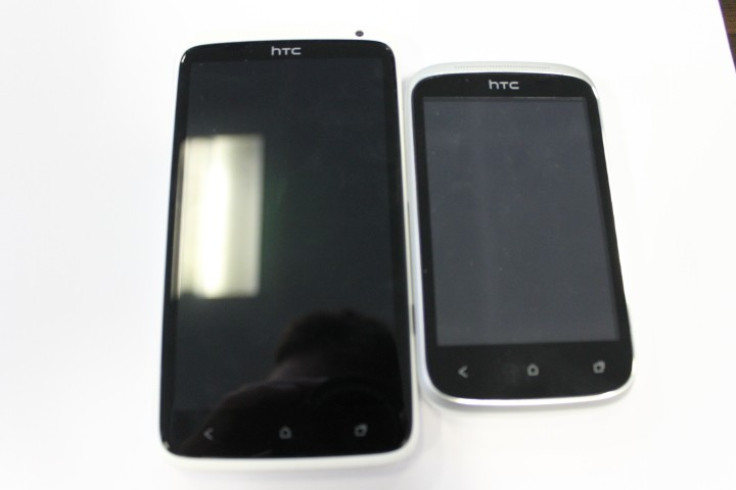 The backlight is consistent but not as strong as we would have liked, as the HTC begins to show its budgets price when compared to a more expensive phone - the screen is much dimmer and slightly yellow, but then comparing it too closely to phones costing twice as much is unfair.
As for touch inputs, the screen is nice and responsive, and quickly scrolling through our Twitter feed doesn't cause any slowdown at all.
HTC Desire C: Camera
While the camera may claim to offer 5 megapixel images, we urge you not to get too excited by it, as we found image quality to be fairly poor.
This is a shame because the Desire C has some of the same excellent camera features we liked on its bigger brother, the One X.
These include adjustable white balance, ISO, exposure, contrast, saturation and sharpness.
There's also the option of geotagging images, face detection and 'auto smile camera' which will only take the shot once everyone in frame is smiling.
Compounding the low-quality images is the lack of a flash and there's no auto-focus, so taking photos close up, results in poor images that are often blurry and lacking in detail.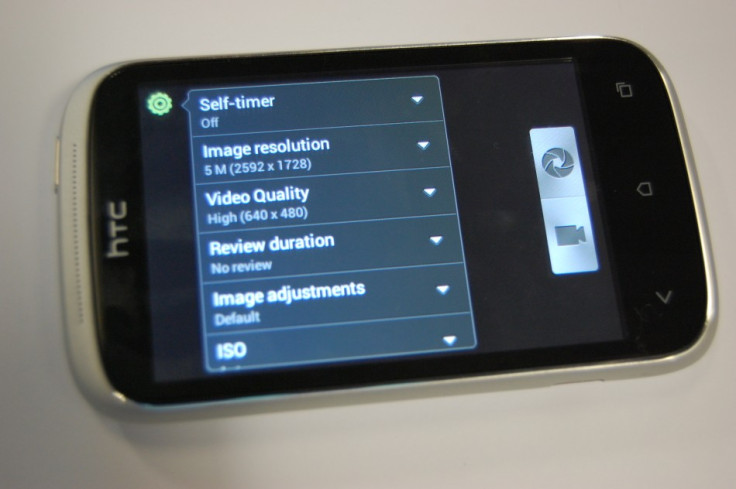 Sadly, there's no macro setting to overcome this, and the only scene options are auto, portrait, landscape and low light.
There's also no physical shutter button - and the volume rocker doesn't control the zoom, as we might have hoped, so you're stuck with tapping the screen to take photos, further adding to the blurry outcome.
Finally, the camera shoots video, but at 640 x 480 resolution, not HD.
We've included some images taken with the Desire C at the end of this review, and as you can see close-up photos are very poor due to the fixed focal point. Colours are fairly washed out and images are generally quite grainy, although the zoom in photo 4 did a better job than we were expecting.
HTC Desire C: Verdict
We wanted to like the Desire C. With its passing resemblance of a mini One X, we hoped it would put up a decent fight.
Sadly, while we really liked the design and build quality, the Desire C is let down by its under-par processor. Having Ice Cream Sandwich and Sense 4 is good, but we just wish HTC had upped the processor to 1GHz.
But then, of course, it would be knocking on the door of the One V, which has a larger, higher quality screen, more powerful processor and a better camera.
At around £5 per month more, we'd have to recommend the One V over the Desire C, even though we prefer the design of the latter.
To conclude, the Desire C is good for those who want a stylish looking smartphone with Ice Cream Sandwich and the simplicity that Sense 4 brings, but who aren't bothered about the camera or being able to play games much beyond Angry Birds.
If you want more, and don't mind spending the extra money each month, then for us the HTC One V represents better value for money.
Scores:
Overall: 7/10
Screen: 6/10
Design: 9/10
Camera: 5/10
Operating system: 7/10
Build quality: 8/10
The Good:
Stylish design
Good build quality
Ice Cream Sandwich and Sense 4.0
Battery life
The Bad:
Low resolution screen
Processor often feels underpowered
Poor camera with no flash or autofocus
Sample Photos: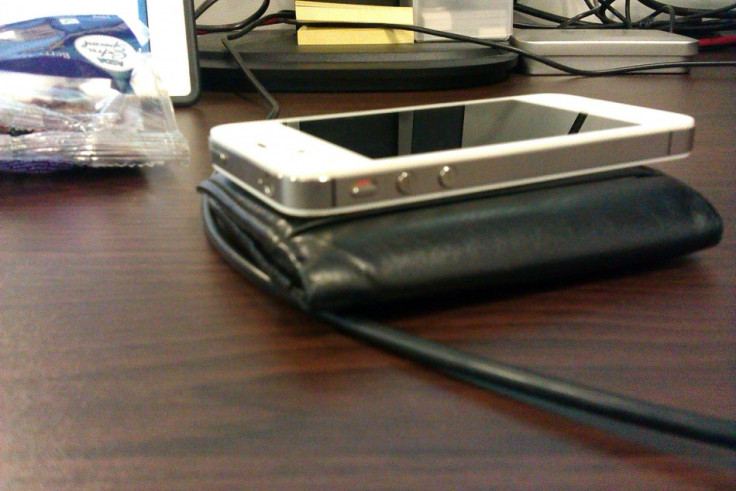 © Copyright IBTimes 2023. All rights reserved.