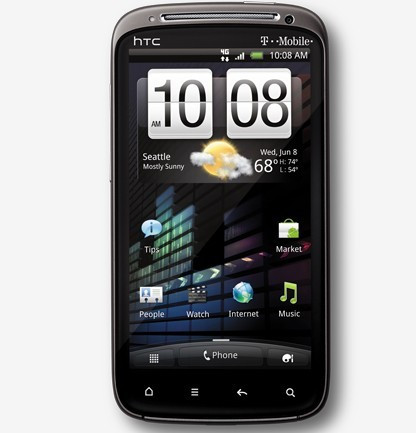 As smartphone makers Samsung and Apple's Galaxy and iPhone devices market dominance grows, HTC has acquired a slew of new tech to help bump up its device's power.
According to a report from Gamesindustry.biz, HTC bought all of S3 Graphics' outstanding shares for $300 million, securing 235 of the company's patents and pending applications in the process.
If implemented into HTC's devices, S3's tech could add several significant advantages. The company's chipsets support HD Blu-ray and 3D acceleration. The chips are also able to reduce a device's bandwidth use and increases its storage and texture imagery processing power -- all things any smartphone device could benefit from.
CEO Dr. Ken Weng commented on the company, "S3 Graphics has a long history of designing graphics processor chips and technologies ... S3 Graphics' technology has been implemented in more than one billion computers, game consoles and mobile devices worldwide."
With HTC CEO Peter Chou adding: "As a leading mobile innovator, HTC is committed to continually enhancing its IP portfolio ... S3 Graphics' patents are highly complementary to HTC's existing innovations and multimedia capabilities."
The news comes just after it was revealed that Samsung's Galaxy S2 was the best-selling smartphone for a second month in a row. The device managed to comfortably beat HTC's Desire smartphone.
A similar threat has been listed as Apple's forthcoming iPhone 5. Though its exact tech spec is still shrouded in mystery, analysts already expect the device to rocket to the top of the smartphone charts and stay there for some time upon release.
Samsung and Apple's market dominance has already spelled trouble for both Nokia and LG.
LG last week revealed that it had abandoned its sales goals for the year , a move that numerous analysts cited as being informed by the forthcoming iPhone 5's looming presence.
Last month a report from Nomura revealed a similarly weak financial performance from Nokia.
UPDATE: Apple has mounted a fresh patent infringement complaint against HTC to the U.S. ITC.