HTC may have secured a patent deal with Apple, but could this signal the beginning of the end of the Taiwanese smartphone manufacturer?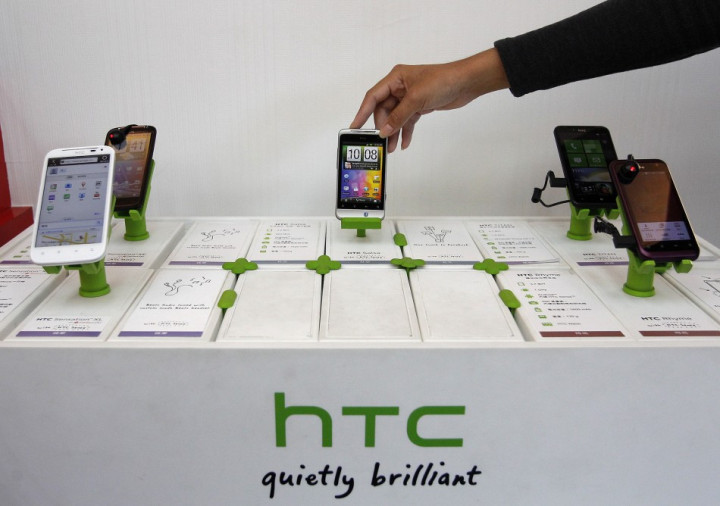 HTC's motto is "quietly brilliant" but going on recent sales and financial results, should it be changed to "quietly disappearing"?
Apple and HTC called a surprising halt to their 32-month global patent battle over the weekend, signing a ten year cross-licencing agreement for current and future patents.
Some have argued this could signal the beginning of the end of the smartphone patent wars which are dominated by battles between Apple and Samsung, and Apple and Motorola/Google.
This however is unlikely to be the case. HTC is a minnow in comparison to Samsung and Google and is not a threat to Apple. The iPhone makers sees Samsung and Google as real threats to its continued smartphone and tablet domination, and will continue to try and squeeze them with lawsuits.
The details of the deal which has been brokered between Apple and HTC have not been made public, and are unlikely to emerge, until they will have to be shown to a court when Apple seeks any further injunctive relief against another Android smartphone/tablet manufacturer in the US.
What everyone seems agreed on however is that HTC was not the winner in this situation. It is likely that Apple will be paid royalties for every Android device HTC sells, with analysts suggesting anywhere from $5 per phone up to $20 per phone.
Royalties
Remember that HTC also has to pay Microsoft somewhere in the region of $5 per phone for other patents. This will all have a significant effect on HTC's bottom line, and its profit margin could soon all but disappear.
While Apple has far and away the highest average selling price in the smartphone market (at around $600), according to research company WDS, HTC lies in second place, with an average selling price for its smartphones of around $330, ahead of more established smartphone players such as Samsung, Sony and Motorola.
The problem for HTC is that it is simply not selling enough of these expensive phones. Last week HTC announced a drop of almost 80 percent (PDF) in quarterly profits.
Only one year ago it looked like HTC was set to become one of the main players in the smartphone market, posting record revenues thanks to best-selling smartphones like the HTC Desire S and HTC Sensation.
The problem for HTC is that it falls between two stools. On one hand if doesn't have the same brand recognition and cachet as Apple, Samsung or even Sony - which has had similar struggles in the smartphone market of late.
On the other side of the equation, with an average selling price of above $300, it has clearly forgotten its roots in the budget phone market. HTC begun life as a white label smartphone manufacturer, making budget handsets for other companies.
Highly lucrative
However, despite trying to break into the highly lucrative and huge Chinese smartphone market, competition from the likes of ZTE and Huawei mean it has had little to no impact.
HTC is therefore seen as a threat to nobody - except itself.
If we look at the statement released by Apple and HTC about its patent partnership, its talks about "current and future patents held by both parties" but as Florian Mueller points out on his Foss Patents blog, there is a significant lack of the word all'.
"The absence of 'all' means that the license relates to at least some, and presumably most, of their current and future patents, but there's no sign of a 100% comprehensive cross-license."
Mueller points to a filing from Apple's massive legal battle with Samsung in which Apple says even in a licencing deal with Nokia - which has a vast patent portfolio compared to HTC - it doesn't licence the "totality of Apple's multi-touch patent portfolio."
"Considering that Nokia has a far stronger patent portfolio than HTC, it's hard to imagine that HTC would get a sweeter, more comprehensive deal unless it offered Apple an unusually high royalty.
"Apple knows that any license deal it strikes will, at least potentially, impair its ability to obtain injunctive relief in the United States over the patents covered by such deals."
This basically means that whatever patents HTC has been able to licence from Apple (for a price) almost certainly won't be the most important and lucrative ones - which Apple is guarding with its life.
Messy
Despite this deal with Apple, and the resultant lack of messy and costly court dates, HTC is going to struggle to make its mark in the smartphone world.
Of course Android is not the only platform HTC is using, and the company recently launched the Windows Phone 8X, which was the flagship smartphone for Microsoft's latest version of its mobile operating system.
However, it is Android where the real money is to be made in smartphones at the moment with over a million Android devices being activated everyday around the world. Unless HTC is able to reverse the slide and carve out a niche for itself, then it could find itself as the first proper casualty of the global smartphone patent battle.