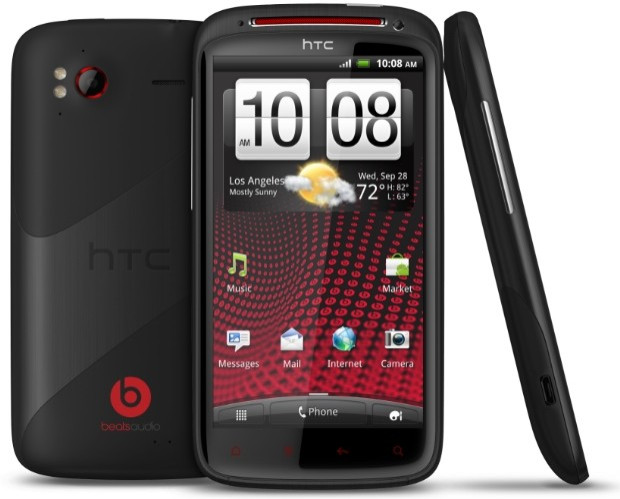 HTC has updated its Sensation smartphone, teaming up with rap artist Dr Dre's Beats audio tech company to create the music-focused HTC Sensation XE.
Music Focus
As is to be expected of any device made in collaboration with a high-end audio company, HTC's updated entry into the company's Sensation series focuses on music and sound quality.
"Beats has found a unique way to harness popular culture in a manner that is unlike any other brand today," commented HTC Corporation's CEO Peter Chou. "It's an exciting brand that has been built around providing something very special, and we believe our strategic partnership will provide customers with unbeatable sound on HTC phones. We obsess over every detail of a consumer's mobile experience and audio is a critical part of that experience."
Building off this, HTC went on to boast that as well as a set of high-end in-ear Beats earphones, the Sensation XE will also include several exclusive features designed to bring, "high performance sound to HTC phones."
HTC reported that when the earphones are plugged in, the device will run a series of process designed to optimise the music's sound to the earphones -- the company didn't elaborate on the specifics of how the phone would do this.
As well as changes to the smartphone, Beats have also added a number of changes to the earphones design to make them more suited for use with a mobile device. The Beats earphones will reportedly include a built-in microphone designed to let users answer and make calls with the earphones and a dedicated cable remote that will let them control the device.
Processing Prowess
In addition to its added music offering, HTC also made the standard tech upgrades expected of any new smartphone, upgrading the XE's processing power and battery life.
The Sensation XE was listed as packing an upgraded 1.5 GHz dual core processor. Additionally, addressing the previous criticism against its predecessor the HTC Sensation, the new XE will reportedly house a vastly improved battery -- the company didn't release any exact tech spec detailing the device's exact battery life.
Past this, in its statement revealing the new Sensation XE all HTC confirmed was that the device would run using Android 2.3 Gingerbread and house the same 8-megapixel camera used in the original Sensation.
Though the company hasn't given the device an exact release date HTC has confirmed will be available from late September.