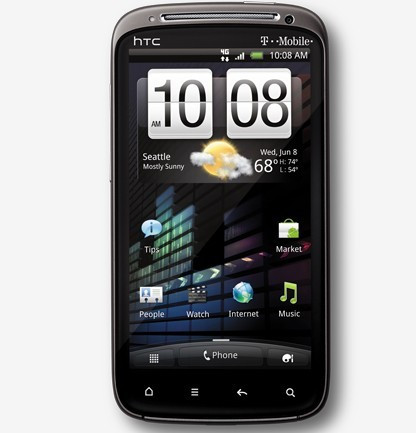 Smartphone maker HTC has mounted a new legal action against Apple, filing another patent infringement complaint with the United States International Trade Commission (ITC).
HTC revealed the new complaint via a statement on 16 Aug., 2011. In it HTC revealed that it had filed a fresh patent infringement complaint against Apple with the ITC at the U.S. District Court of Delaware.
The statement clarified that the new complaint referred to Apple's computers as well as its iPhone, iPad and iPod range of devices.
"We are taking this action against Apple to protect our intellectual property, our industry partners, and most importantly our customers that use HTC phones," commented HTC Corporation general counsel Grace Lei. "This is the 3rd case before the ITC in which Apple is infringing our intellectual property. Apple needs to stop its infringement of our patented inventions in its products."
HTC representatives later revealed that the patents in question "cover a range of functionality embodied in Apple's Mac computer and mobile devices that are essential to user experience."
The first referred to patents regarding the tech Apple products use to interact wirelessly with other devices. The second attacked the processor "communication technology" used by Apple devices to integrate personal digital assistant features into a mobile phones -- i.e. how they combine regular phone functions with web and app features.
The release revealed that the specific patents at issue were U.S. Patent Nos. 7,417,944, 7,672,219 and 7,765,414.
Apple is yet to release a statement addressing HTC's most recent batch of complaints.
The new case is the latest in a slew of legal proceedings currently raging throughout the tech industry. Samsung is also in the midst of a series of heated legal battles with Apple over the iPhone maker's allegation that Samsung's Galaxy range of devices "slavishly" copy Apple designs.
The current patent war was also cited by Google as a key reason for its recent acquisition of Motorola Mobility. Google claimed that it bought Motorola Mobility in order to, "[strengthen] Google's patent portfolio, which will enable us to better protect Android from anti-competitive threats from Microsoft, Apple and other companies."