With the iPad dominating tablet sales the world over, leaving other manufacturers in its dust - the HP Touchpad saw a massive price cut, and the Samsung Galaxy Tab struggled to sell - HTC is hoping the Jetstream will make a dent in Apple's market share.
The Jetstream, with its 10 inch screen and 1.5 GHz processor, is currently US-only where it retails for a not-insignificant $700 (£450), pricing it above Apple's iPad 2, and while at first this price seems prohibitive it's worth noticing how tablets have struggled at cheaper prices.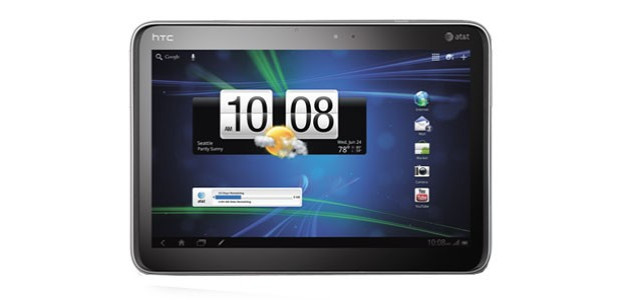 HP had to slash the price of its poor-selling Touchpad, before discontinuing it, and the HTC Flyer has failed to take off in the UK. The BlackBerry PlayBook needs an accompanying BB phone to do just about anything, and the Kindle Fire isn't yet available in the UK.
The Jetstream isn't short on features, with a fast processor, 8-megapixel camera capable of 1080p video recording, 32GB of storage with the option to add another 32GB via SD card, and running Android 3.1 operating system.
If the HTC Jetstream were to come to our shores - and it probably will soon - then it would provide the direct competition the iPad needs, slotting into the premium tablet market and distinguishing itself from the cheaper, yet less popular, models.
The tablet market proves that a low price isn't everything. The iPad is fairly expensive - starting at £399 - and yet it's by far the most popular. This has surely convinced buyers that tablets of that size should cost about £400, and anything cheaper should be smaller or inferior.
This can play into HTC's hands perfectly if the Jetstream is launched with a premium price, which tells buyers that it's an iPad rival; and with HTC smartphones proving popular there's already a growing fan base of Android-using customers who might be interesting in an accompanying tablet.
In a world where being pro-Apple is just as popular as being anti-Apple (the company sure has its haters), the Jetstream could offer a good alternative, especially while the current iPad 2 is no longer considered all that new.
The Jetstream might not offer anything better than the iPad 2 on paper, but people like choice, an alternative and that's exactly what the HTC Jetstream does offer.