HTC has posted revenue for August down more than 45% from a year ago, as the Taiwanese smartphone maker's downward slide continues and the company looks set to post its first-ever quarterly loss.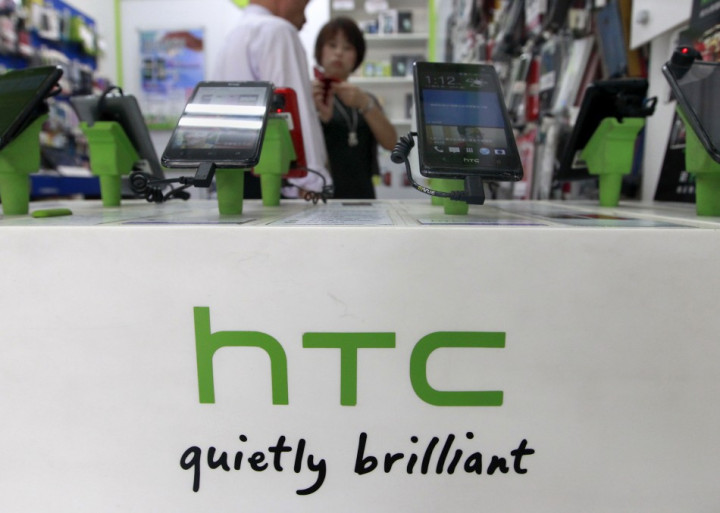 The 45.18% drop in monthly revenue compared to August 2012 is also 16.28% down on revenue earned in July this year, and is the 23rd consecutive month that HTC has posted revenue lower than the same month the previous year.
Revenue for August was NT$13.1 billion (£282m) compared with NT$24bn for August last year.
This fall is despite the impressive One and One Mini Android smartphones, which have both gained widespread critical praise but have failed to sell in numbers to rival market leaders Samsung and Apple.
The poor results compound an already tough week for HTC, having learned on Monday night that fellow Windows Phone 8 hardware manufacturer Nokia has been bought by Microsoft, less than two years after HTC was seen as the primary WP8 manufacturer.
When asked about the takeover of Nokia's phone making business, HTC told several publications it was "assessing the situation" but had no comment to make at this time.
Reassuring consumers that Microsoft will continue to work equally with HTC, Samsung, Huawei and all other Windows Phone 8 hardware manufacturers, Terry Myerson, executive vice president of operating systems, said: "Acquiring Nokia's Devices group will help make the market for all Windows Phones, from Microsoft or our OEM [original equipment manufacturer] partners."
Myerson added that Microsoft's Windows Phone partners "bring innovation, diversity and scale to Windows," praising the "beautiful new device designs" HTC and others produce.
Despite gaining widespread praise for its One range - which is expected to gain a One Max imminently - HTC's future remains uncertain, as the company is predicting its first ever quarterly financial loss in 11 years of being a public company, with an outlook forecasting losses of between 0% and -8% for the third quarter.
HTC says it expects revenue to be in the range of NT$50 billion (£1.1bn) to NT$60bn (£1.3bn), which compares to results of NT$70bn during the same three-month period last year.
The company's problems arose from increased competition at the low end of the market where it had traditionally performed strongly, along with slow growth at the high end as the sector approaches saturation point in some markets.
But a turnaround could begin to appear before the end of 2013, as the company recently launched a global marketing campaign featuring Iron Man actor Robert Downey Jr, and said recently it has plans to launch a range of "innovative and competitive mid-tier products in the coming months," which it expects to help boost sales in the fourth quarter.
With BlackBerry recently announcing the possible sale of its business, and Microsoft acquiring Nokia's phone making division, questions will now be asked of HTC and whether it can survive in a fiercely competitive market.