Microsoft has agreed to buy the mobile phone unit of Nokia in a deal worth €5.44 billion (£4.6bn) ending a long and storied history for the Finnish company in the mobile phone market.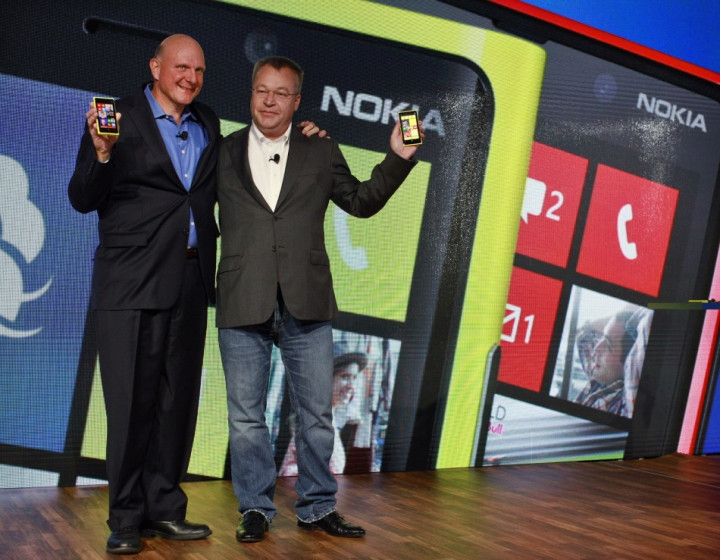 The Nokia brand will not be disappearing immediately however, as Microsoft has taken out a ten-year license on the name - along with buying outright the Lumia and Asha brands - but the Finnish company will retain ownership of its own name for now. However, once the decade-long license expires this may well signal the end of Nokia phones.
The acquisition also includes the licensing of Nokia's patents, along with its Here mapping service to Microsoft - the latter for four years, leaving the future of Bing Maps uncertain.
Microsoft chief executive Steve Ballmer, who will be retiring within 12 months, said: "It's a bold step into the future - a win-win for employees, shareholders and consumers of both companies."
The software giant now commands a position held by Apple, BlackBerry and to a much lesser extent Google, in that it controls both the hardware and software sides of its smartphone business, and this will no doubt extend to an increased offering of Surface tablets in the future, given Nokia was widely thought to have a Windows tablet of its own in development.
Ballmer announced last week that he would be stepping down as CEO sometime in the next 12 months, prompting speculation that Nokia boss Stephen Elop would be filling Ballmer's role at the head of the world's largest software company, but this is yet to be confirmed.
Elop return
All that has been revealed so far is that Elop will be returning to Microsoft - which he left in 2010 to head Nokia's revival and launch of the Lumia smartphone range - to become executive vice president of Microsoft's Devices & Services division.
Risto Siilasmaa, chairman of the Nokia Board of Directors will take over from Elop as interim CEO of the remaining parts of Nokia. Siilasmaa said: "For Nokia, this is an important moment of reinvention and from a position of financial strength, we can build our next chapter."
When the deal closes in early 2014, Microsoft will pay €3.79bn for Nokia's phone making business, plus €1.65bn for the Finnish company's portfolio of patents and a four-year license to use Nokia's Here mapping service. Microsoft has also given Nokia €1.5bn of "immediate financing" to help the company's cash flow; if used, the loan will be repayable once the deal has closed next year.
No longer a phone manufacturer, Nokia will lose approximately 32,000 of its 97,000 staff to Microsoft, although it was announced that many workers will not relocate once the deal is complete. This leaves Nokia to concentrate on three core technologies: Nokia Solutions & Networks (networking infrastructure), Here maps and location-based services, and Advanced Technologies (a licensing and development division).
Build momentum
Citing the Nokia Lumia 1020 as a "great example" of what the two companies can produce together, Ballmer said in a letter to his staff that now is the time to build on momentum established by Windows Phone.
"This is a smart acquisition for Microsoft," Ballmer said. "And a good deal for both companies. We are receiving incredible talent, technology and IP [intellectual property]. We've all seen the amazing work that Nokia and Microsoft have done together. Given our long partnership with Nokia and the many key Nokia leaders that are joining Microsoft, we expect a smooth transition and great execution."
Although now in the safe financial hands of Microsoft, Nokia still faces an uphill battle to reassert itself as a leader in the mobile phone market, having been caught wrong-footed by Apple in 2007 with the launch of the iPhone, and by Samsung and its hugely popular Galaxy range in more recent years, ending a 14-year stint as the world's biggest phone maker.
In its last quarterly results, in July, the Finnish company recorded 7.4 million Lumia device sales, which while admirable is a drop in the ocean compared to Samsung and Apple, who shipped over 70 million and over 30 million smartphones respectively in the same three-month period.
Despite producing good hardware and industry-leading cameras, Nokia's Lumia range has been let down by its Windows Phone 8 operating system, which lacks a notification centre and key applications offered by rivals iOS and Android.