HTC may be designing a successor to their One X and One XL models, according to a report by Phandroid. Initial expectations were for a screen size rivaling the Galaxy Note but the leaked photo suggests a 4.7-inch screen with 720p display resolution.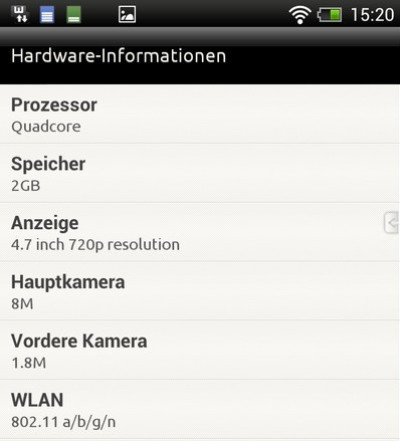 We would expect HTC to unleash a phablet along the lines of Samsung's Galaxy Note, rather than add to what is rapidly becoming a crowded space with a difficult challenger in the shape of the Galaxy S3. However that may not be case since the new HTC could be based on its predecessor - the One XL - and could come with a 4.7-inch 720p display, a quad-core Qualcomm S4 processor with Krait cores, 2GB of RAM, an eight megapixel rear camera and a 1.8 megapixel front camera (maybe with HD video recording capability) and an Adreno 320 GPU plus LTE connectivity.
The Galaxy S3 has a 4.8-inch 720p Super AMOLED capacitive touchscreen, 1GB of RAM, an eight megapixel camera, a quad-core 1.4 GHz Cortex-A9 processor and the Mali-400MP plus LTE connectivity; the US version comes with 2GB of RAM and a dual-core processor.
Meanwhile, although there is no mention of software specifications, the leaked photos do indicate support for Wi-Fi 802.11 a/b/g/n. If it does exist, the One XXL will presumably be launched sometime in the fall. The indication that a quad-core Snapdragon S4 processor could be onboard instead of the dual-core for the Galaxy S3's US version could be good news for American customers.
Nevertheless, the rumour should be taken with a pinch of salt, as the leaked photo doesn't provide the complete picture of the purported hardware specifications.
"The processor used is the APQ8064 1.6GHz per core, which has known krait, four cores, and also transmits via LTE. Something makes me suspicious, however, the GPU, which is supposed to be a Adreno 350, however, said processor actually comes with the Adreno 320 therefore," a post by smartdroid.de reads.