Taiwanese smartphone manufacturer HTC has confirmed that it is withdrawing from the South Korean market in the face of stiff competition from Samsung and LG Electronics.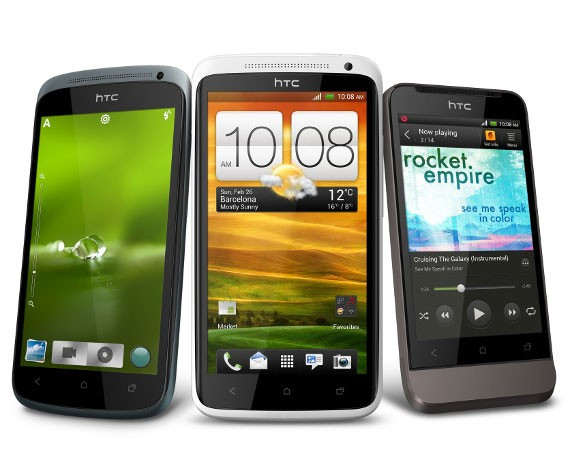 "Our withdrawal here will be a long term process and not an immediate one as we want to cause the least disturbance for our customers here and continue after-sales services," said a local HTC representative, according to Korea Times. In June, the company had shut its sales operations in Brazil.
The Taiwan-based handset manufacturer said that the move has been made to increase efficiency of its business operations. Regardless of introducing the popular One series of smartphones, the company has had to struggle against Samsung, whose Galaxy smartphones helped it oust Nokia from the top by selling 93 million phones in the first three months of 2012.
HTC's net profits dropped in the second quarter by 57.8 percent compared to the same period in 2011. In 2011, it earned a profit of 17.52 billion TWD (£371.70 million), while in the second quarter of 2012 it made a profit of £176m.
Phone from HTC like the One X, One S, Sensation and Desire C faced tough competition in Europe, while a delay in shipping some devices in the US also impacted on HTC's profitability.
It is not just HTC that has seen its market share shrink: other mobile phone makers too have met a similar fate, according to industry analysts.
Long term evolution
"The current trend in smartphones is to buy a long-term evolution (LTE) model, which is a market dominated by Samsung, LG and Pantech in Korea," said Kim Sang-pyo, an analyst at HMC Investment Securities, according to Korea Times. "Consumers just don't feel the need to look for a fourth company to buy LTE phones from when the three already have strong brand images."
An analyst with research firm Canalys, Nicole Peng told PC World that South Korea remains a tough market for foreign vendors to break into. According to Peng, HTC had a two percent share of the smartphone market in 2011, and a one percent share in the first quarter of 2012.
"They [HTC] have to invest in more opportunities in the short term," Peng said.
HTC is also seen as not having the price edge to take on giants like Samsung. "In the high-end market, there are Samsung and Apple. In the low-end market, even though HTC wants to gain traction in China, its phones are price uncompetitive," said Richard Ko, KGI Securities analyst.
"We may not see a traditional high season in the third quarter," said Peter Liao, an analyst at Nomura Securities. "Companies are not seeing strong pull-in and operators are feeling conservative towards giving subsidies."
After pulling out of the South Korean market, HTC will continue to provide after-sales support. An HTC spokesperson issued the following statement to The Verge:
"HTC will continue to provide after sales service and customer service functions through its local operator partners SKT and KT, and will continue to honour all existing product warranties. In addition, the company will endeavour to provide updates to existing products available in the market. HTC believes Korea is one of the most advanced and fast growing smartphone markets in the world, and will carefully evaluate introducing innovative mobile devices in Korea should the opportunity arise in the future."