There is a report on TechRadar that suggests press photographs of Taiwanese smartphone manufacturer's upgrade to its budget-friendly Wildfire and Wildfire S models have been leaked. The report goes on to add the supposed press image was picked up by PocketNow. HTC's existing budget-friendly range - the Wildfire series - is aimed at first-time smartphone users.
There is, as yet, no information on specific release dates and schedules but we do expect the device to arrive sometime before July. The initial codename for this new phone, it was reported, was "Golf". However, its similarity to the Wildfire range suggests it may join that stable.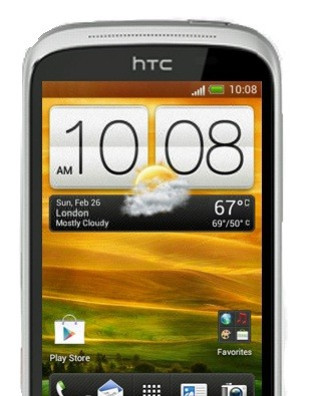 Meanwhile, in a GSM Arena report, the smartphone is rumoured as coming with the following specifications:
Display: A 3.5-inch screen with a resolution of 480x320 pixels.
Processor: A single-core CPU believed to have a clock speed of below 1GHz, with 512MB of RAM.
Operating System: The smartphone is expected to combine the newest Android software - 4.0 Ice Cream Sandwich - with HTC's Sense 4.0 User Interface (UI).
Memory: The phone will probably have only 4GB of storage space onboard but is expected to have a microSD card slot. In addition, it could ship with a two-year 25GB Dropbox account.
Camera: The expectation is for a five megapixel rear-facing unit.
Connectivity: The spec sheet should include Bluetooth v3.0 and Wi-Fi 802.11 b/g/n.
Incidentally, the smartphone is also expected to pack the Beats Audio software enhancement package. There is also no word on the exact pricing but expect it to be very competitive, particularly if it slots in to the company's Wildfire range.
Finally, according to an Ubergizmo report, the smartphone could arrive in a "rainbow of colours.