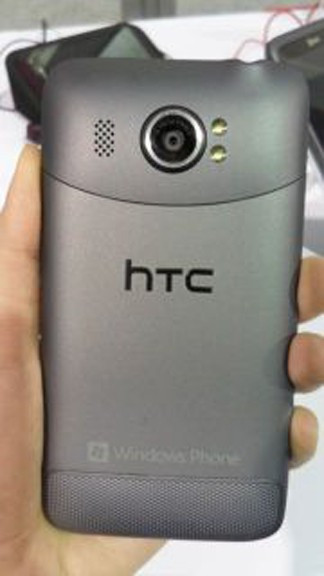 HTC has revealed plans to launch two new smartphones running Microsoft's forthcoming Windows Phone Mango operating system this October.
The HTC TITAN
The first of the new handsets announced was HTC's TITAN handset. According to the company's statement, the TITAN will live up to its name, housing the largest LCD screen ever seen on an HTC smartphone, being around a 4.7 inches large.
The TITAN will also reportedly be contained in a 9.9mm thick aluminum case, housing an eight megapixel rear-facing camera and a 1.3 megapixel front facing camera. In its statement HTC confirmed the handset will be capable of recording high-definition 720p video.
HTC didn't reveal any details pertaining to the TITAN's processor power, memory or price.
The HTC Radar
HTC chose to reveal even fewer details about its forthcoming Radar smartphone.
The company instead chose to focus on the device's new "People Hub." The hub reportedly allows Radar users to stay in touch "using SMS, Facebook chat and Windows Live® Messenger in one conversation, without having to switch applications or disrupt the conversation flow."
The only technical details known about the device are that it will house a 3.8 inch screen and be contained in an aluminium unibody and be capable of recording high-definition 720p video.
Windows Phone Mango
As well as the devices themselves the two smartphones are set to run Windows Phone's latest version. Currently codenamed Mango, the new version is the latest attempt by Microsoft to break Google and Apple's hold on the software market.
To date, most analysts and consumer groups generally have pegged the Windows Phone OS as accounting for less than 10 per cent of the smartphone market.
Despite Mango's release, most research indicates that the new version will not succeed in reversing the operating system's fortunes.
Reports from numerous research groups and consultancies, including IDC and Nomura, indicate that the OS will remain a fringe choice, prophesying that, at least for 2011, Windows Phone will not account for more than 15-20 per cent of the smartphone market.