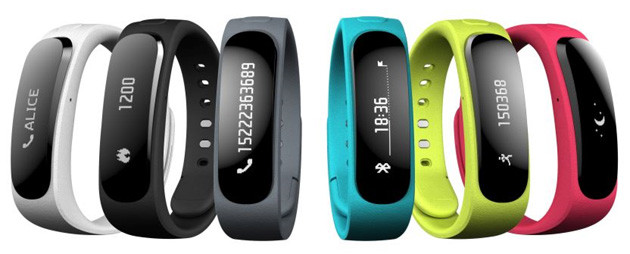 Huawei launched its first fitness tracker, the TalkBand B1, at Mobile World Congress which is taking place in Barcelona this week, where it also launched the mid-range Ascend G6 smartphone and the 8in MediaPad M1 tablet.
The TalkBand B1 looks a lot like other fitness trackers from the likes of Nike, Fitbit, LG, Sony and Garmin but adds a Bluetooth 4.1 earpiece to facilitate wireless calling.
The earpiece, which is housed within the smart band, will support smartphones running Android (version 2.3 and higher) as well as iOS devices (running version 5.0 and higher) and it will pair with the devices using NFC.
Huawei's TalkBand B1 features a 1.4in flexible OLED screen which will display the time as well as allow you to track your steps distance travelled and calories burned, just as pretty much every other fitness tracker does.
As well as monitoring users' activity, the TalkBand B1 will also "intelligently record" your sleep duration and quality, and features a smart alarm and nap functions to assist rest.
The Talkband B1 will be available in China, Russia, the Middle East, Japan, Latin America and parts of Europe from March 2014 but no pricing has yet been announced.