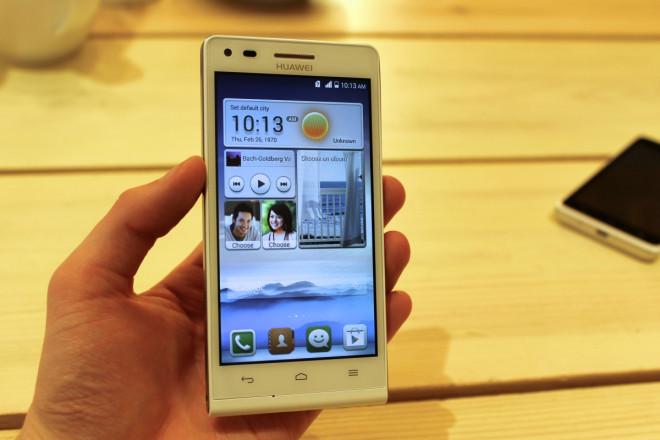 Huawei has announced the Ascend G6, an Android smartphone based on last year's flagship P6 which aims to bring 4G technology to the mid-range of the market.
Shown off at Mobile World Congress in Barcelona, the G6 borrows much of the P6's design, but makes a few changes to help fit the phone into a mass-market, mid-range price point.
The phone's 4.5in screen is 0.2in smaller than the P6, and the resolution has been cut from 720 x 1280 to 540 x 960. Huawei has given the Ascend G6 a 1.2Ghz quad-core processor with 1GB of RAM and just 8GB of storage - but this can be increased by up to 32GB via microSD card.
Although the G6's price depends on what the mobile networks want to charge for it, Huawei hopes the phone will be popular on contracts from £15 per month, and will bring 4G connectivity to the lower end of the smartphone market - a move "designed to break down barriers," said Richard Yu, CEO of Huawei's consumer business group.
Yu added: "Huawei is delivering on our promise to 'Make it Possible' for more people around the world."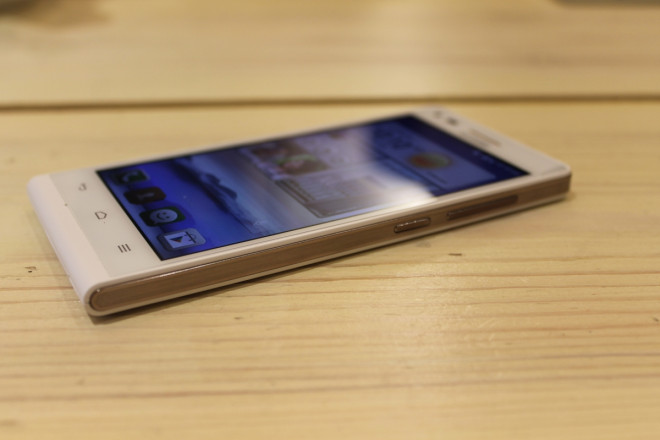 Huawei wants the G6 to be known as the perfect phone for taking self-portraits or 'selfies,' and to achieve this the manufacturer has fitted a 5-megapixel camera to the front of the phone, joined by an 8-megapixel sensor on the back.
A major feature of the Huawei G6 is its 4G capability, which boasts download speeds of up to 150mbps and uploading of 50mbps - where offered by the mobile networks.
The G6 will be pitched against the Samsung Galaxy S4 Mini and HTC One Mini when it goes on sale in the UK during the second half of April.
During a brief hands-on session with the G6 ahead of Huawei's MWC announcement, the phone felt good - not quite as thin as the P6, but still remarkably slim for a device not intended to compete with the equally trim iPhone 5s.
A metallic border runs around the outer edge of the phone, but the metal of the P6 has been replaced with plastic here to reduce costs.
Despite the obvious cost-cutting, the G6 remains an attractive handset that is well proportioned, comfortable to hold and use with one hand. It's impossible to judge the G6 on its performance after just a few minutes' use, but first impressions are certainly promising, so long as the price can be kept low.
Click here to read about Huawei's new MediaPad, also announced at MWC.