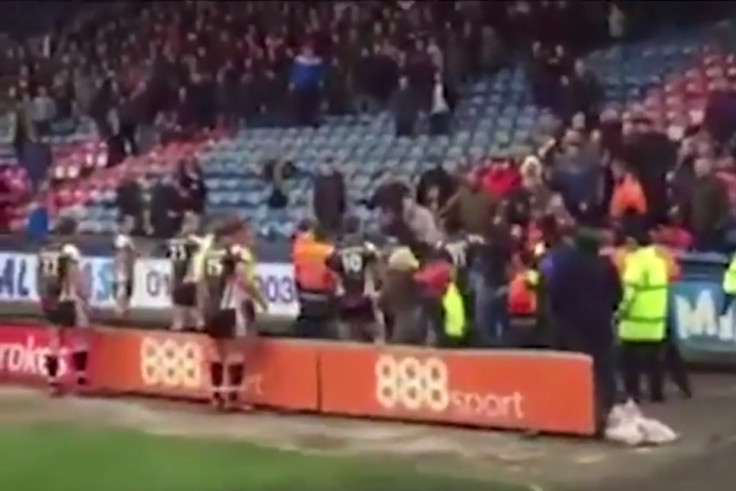 Salford Red Devils rugby league players Junior Sa'u and Justin Carney are said to have clambered into a spectator stand, following a match, to protect their families from thuggish fans. The pair had been involved in their side's narrow 26-24 Super League victory, on Monday (29 March), over rivals Huddersfield Giants – reportedly leaping to their families' defence after ugly scenes erupted.
Eyetwitnesses claim Salford fans became violent at the end of the match and were fighting among themselves before targeting players' families who were sat nearby. Supporters were sent tumbling after the final whistle when there was a rush towards the front of the stand. Carney then stepped into the crowd, to pick up his child, while S'au was seen holding down a man with his fists during the melee. An investigation has been launched into who the perpetrators were.
In an official statement, Red Devils owner Marwan Koukash said: 'I want to apologise to the Huddersfield Giants and to all the decent fans at the game today. We will work closely with the Giants and the RFL in our investigation, and this minority of thugs responsible will be identified and dealt with by the club in the coming days. There is no place in Rugby League for them."