Hijacked Egyptair plane: Fake bomber arrested as four escape flight MS181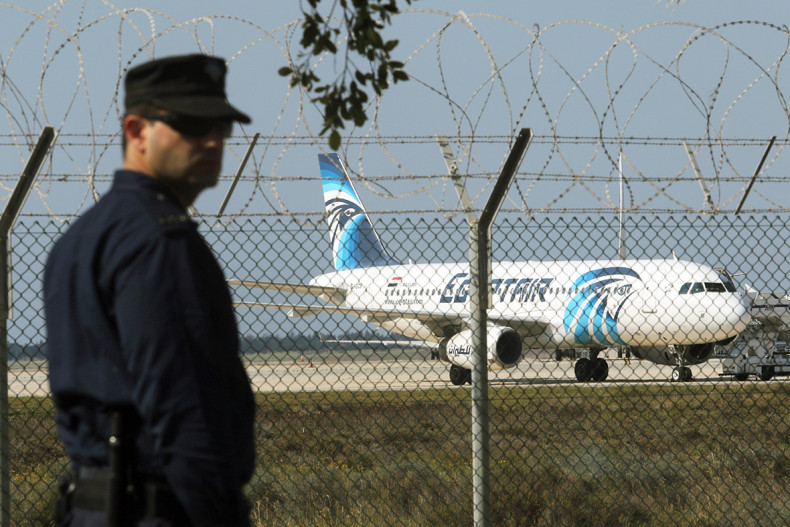 Police in at Larnaca airport in Cyprus have arrested a hijacker who took control of Egyptair flight MS181 en route to Cairo from Alexandria.

All 81 passengers including four foreign nationals and crew members, held for several hours as hostages, are free and safe.

At the conclusion of the stand off four individuals fled the plane before the hijacker gave himself up.

Cypriot authorities have identified the hijacker as Seif el-Din Mustafa, an Egyptian national.

Mustafa told crew on the plane he had a bomb; it later emerged the device he was later shown wearing in pictures was a fake.

Egypt's civil aviation minister has said investigations will be made into the hijacking and whether or not security measures failed.