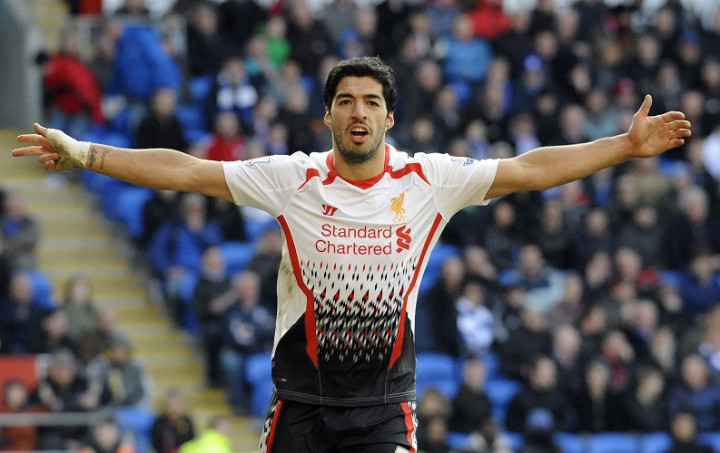 Real Madrid legend Hugo Sanchez believes Liverpool striker Luis Suarez has everything he needs to play for the Champions League winners.
The Uruguayan international is the Spanish capital club's No 1 target in the summer transfer window as Real look to bolster their squad for the next season. Their manager Carlo Ancelotti has also hailed the 27-year-old and claims the striker is a "fantastic" player.
Suarez was the Premier League's top scorer with 31 goals and also managed 12 assists from 33 league appearances for Brendan Rodgers' side last season. The former Real striker believes the former Ajax man can triumph at Santiago Bernabeu, if he decides to sign for the La Liga giants.
"Suarez can triumph perfectly well at Real Madrid if they end up signing him," Sanchez told the Spanish newspaper Marca.
"Luis Suárez has a lot of good qualities: he is a fighter; he has a pedigree and a good temperament, and to survive in the penalty area, you have to have these qualities because the defenders will make mincemeat of you if you don't."
The ex-Mexican international believes Real's current striker Karim Benzema needs to be more lethal in order to suit the Spanish club's style of play. Sanchez, who has scored over 200 goals during his time at Real says Benzema needs to be much tougher while leading his side's strike force.
"Benzema is a player who can be a number 9 or a number 10, but he needs to be a bit tougher, a bit more aggressive, to show a bit more character," he stressed.
"It will be hard for him to change now, and I do respect his style. But to be at Real Madrid you need that little bit more," said Hugo Sánchez about Real's French international forward.
The French international has been linked with a move away from the club, with Arsenal reportedly interested in snapping up his services. However, Benzema's agent Karim Djaziri has cooled down the recent links after admitting his client will be at Real next season.