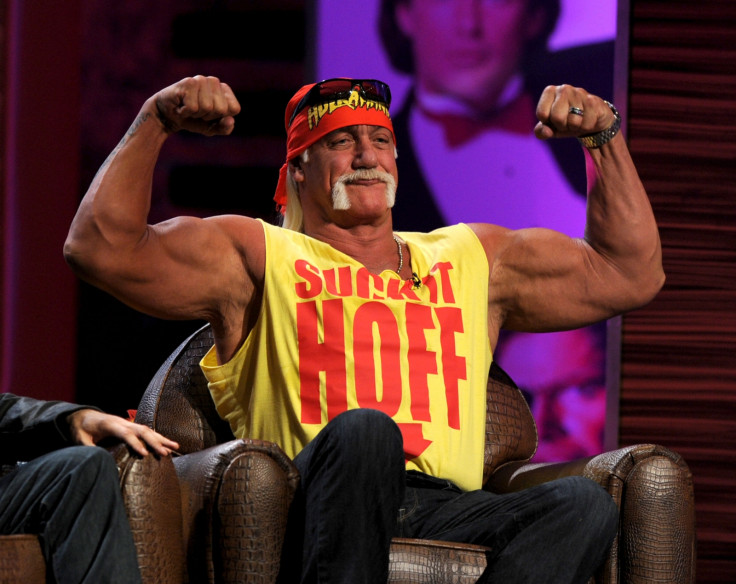 Wresting star Hulk Hogan has revealed that he had suicidal thoughts after reports surfaced of him repeatedly using racist language in a vintage recording. Back in July, the former World Wrestling Entertainment (WWE) veteran found himself at the centre of a media storm following the publication of a transcript of a conversation with Heather Clem, in which he reacted to news that his daughter Brooke was dating a black man.
He reportedly said: "I mean, I'd rather if she was going to f**k some n****r, I'd rather have her marry an 8-foot-tall n****r worth a hundred million dollars like a basketball player. I guess we're all a little racist. F*****g n****r."
In the wake of the scandal, he issued a statement said that he deeply regretted his actions. "Eight years ago I used offensive language during a conversation. It was unacceptable for me to have used that offensive language; there is no excuse for it; and I apologise for having done it."
He added: "I believe very strongly that every person in the world is important and should not be treated differently based on race, gender, orientation, religious beliefs or otherwise," he said.
The disgraced wrestler resigned from the WWE and WWE and 2K Games removed downloadable Hulk Hogan content for WWE 2K15 after also removing the disgraced wrestler from upcoming title WWE 2K16.
In his first interview with Good Morning, the 12-times world wrestling champion opened up about the fallout and his fight to maintain his legacy. "I was to the point where I wanted to kill myself, you know?" he told ABC News' Amy Robach. "I was completely broken and destroyed and said: 'What's the easiest way out of this?' I mean, I was lost."
He went on to beg his fans for forgiveness, insisting that he is not racist but had simply inherited a racial bias. "I'm not a racist but I never should have said what I said. It was wrong. I'm embarrassed by it," he explained. "People need to realize that you inherit things from your environment. And where I grew up was south Tampa, Port Tampa, and it was a really rough neighbourhood, very low income. And all my friends, we greeted each other saying that word."
He added that the word was "just thrown around like it was nothing".