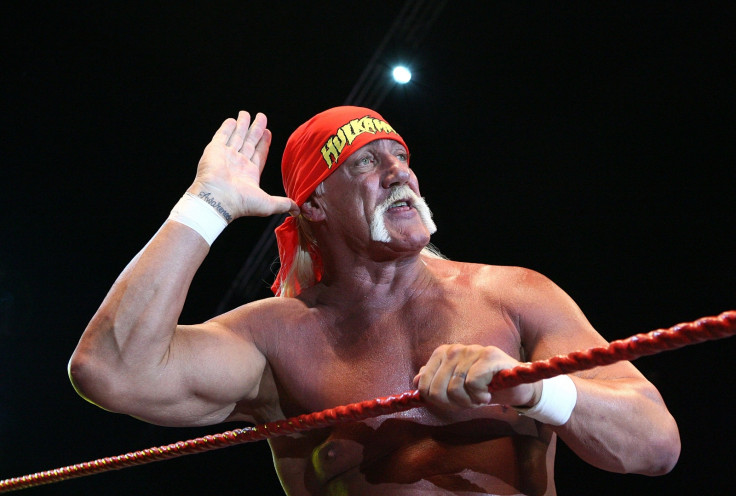 The WWE confirmed on 24 July that they have terminated the contract of legendary wrestler Hulk Hogan with immediate effect.
There had been speculation about Hogan's future at the organisation after it emerged all references to the Hall of Famer had been taken down from WWE.com as well as all the merchandise from the official WWE online shop.
Hogan, real name Terry Bollea, had also been removed as a judge in the organisation's Tough Enough TV contest.
WWE did not give any reasons as to why they had terminated the contract of Hogan, but there were reports that it was due to the leak of an audio recording in which Hogan, who is a born-again Christian, admits to being a racist "to a point" and using the term n****r after he discovered his daughter Brooke was dating a black man.
According to the National Enquiry and Radar Online, Hogan is alleged to have made the remarks to Heather Clem, the same woman at the centre of Hogan's sex tape lawsuit involving US gossip site Gawker.
He is alleged to say: "I mean, I'd rather if she was going to f**k some n****r, I'd rather have her marry an 8-foot-tall n****r worth a hundred million dollars like a basketball player. I guess we're all a little racist. Fucking n****r."
WWE confirmed they have terminated Hogan's contract without specifying why, but added the organisation celebrates "individuals from all backgrounds".
A spokesperson told IBTimes UK: "WWE terminated its contract with Terry Bollea (aka Hulk Hogan). WWE is committed to embracing and celebrating individuals from all backgrounds as demonstrated by the diversity of our employees, performers and fans worldwide."
On the morning of Hogan's contract being terminated, the wrestler posted a cryptic tweet to his 1.3m Twitter followers which said: "In the storm I release control, God and his Universe will sail me where he wants me to be, one love. HH."
Amid speculation as to why Hogan's name had been removed from the WWE websites, Dave Meltzer, arguably the most respected professional wrestling journalist, tweeted: "WWE website told a few hours ago to remove all references to him. That's all I know so far."
Hogan made his wrestling debut in 1977 and went on to become one of the most successful and loved wrestling stars in history. The 12-time world champion was inducted into the WWE Hall of Fame in 2005.
The 61-year-old had returned to the WWE in 2014 having spent many years at rival federation TNA.