Hulk Hogan racism: WWE 2K15 DLC removed by 2K Games following Terry Bollea scandal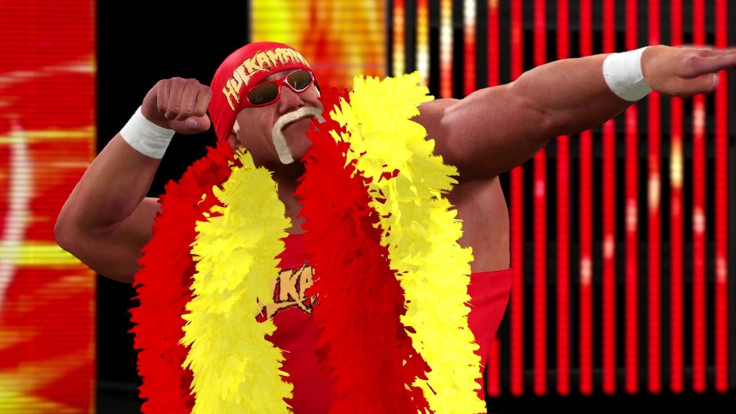 World Wrestling Entertainment (WWE) and 2K Games have removed downloadable Hulk Hogan content for WWE 2K15 after also removing the disgraced wrestler from upcoming title WWE 2K16. Even people who paid for the content will no longer be able to download it if they hadn't already.
The news follows WWE's decision to terminate Hogan's (real name: Terry Bollea) contract following the publication of a transcript from a tape in which the former WWE and World Heavyweight champion is heard repeatedly using racist language.
Nearly all traces of Hogan – who helped bring WWE (then the World Wrestling Federation) to huge popularity in the 80s – were also removed from WWE's website.
When a piece of software is pulled from online stores sometimes it is still possible for those who purchased it to download it again if they deleted it or never got round to downloading it in the first place (see Konami's PT). According to The Games Cabin however that isn't the case in this instance.
WWE has only ever removed someone so completely once before, when Chris Benoit murdered his family before committing suicide. He too was removed from WWE games following those tragic events in the summer of 2007.
Hogan – being the wrestling legend that he is/was – was key to WWE 2K15's marketing. There was a special edition of the game featuring him and specific post-release content including versions of Hogan in different costumes and attires.
WWE 2K16 may not have Hogan but will still boast the largest roster of wrestlers put into a game to date, with 120 promised. That'll now be 119 come the game's release on 27 October.
For all the latest video game news follow us on Twitter @IBTGamesUK.
© Copyright IBTimes 2023. All rights reserved.