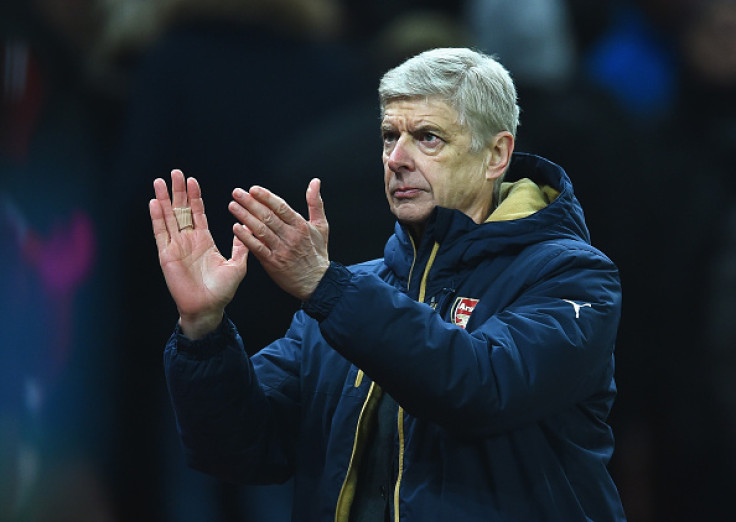 Arsene Wenger has lashed out at Arsenal fans and the media for questioning his credentials despite being in charge of the north London club for more than 19 years. The Gunners manager is under intense pressure over his failure to sustain the title push, and are currently eight points adrift at the top behind Leicester City.
Their challenge in the Champions League is also on the verge of sinking, with the team having to overturn a two-goal deficit against Barcelona at the Nuo Camp.
The Gunners take on Hull City in a fifth round replay at the KC stadium in the FA Cup, which looks like their best chance for a trophy this season. Should they lift the Cup, it will be their third win in consecutive seasons, the first time since Aston Villa achieved the feat two centuries back.
With the likes of Chelsea, Manchester City and Manchester United under-performing, this was billed as Arsenal's best chance to end their 11-year trophy drought but the Gunners look to have fallen short yet again, raising question marks over Wenger's competence to gun for top honours. Wenger has fought back criticism stating that he has the confidence of the owners, who have reposed faith in him for an extended period.
"Look I have worked here for 19, 20 years and I'm always sitting here having to justify that I'm good enough to do the job, I have no problem to cope with everything but I find that a bit boring in the end. I always have to convince you that I am good enough. I worked for 35 years at the top level," Wenger said, as quoted by the Mirror.
"What I find just boring is always sitting here after 19 years to face questions: 'Do you think you are good enough?' If I am not somebody will tell me. I am humble enough every day to question myself, to accept my mistakes, and believe me I do that.
"After that as well there is no coincidence that the people who own the club tell me to be here for 19 years. Do you think they are more stupid than you or me?" he added.
More about Arsenal