Be afraid, be very afraid – the dystopian future of genetically-engineered robots featured in 1982 Harrison Ford film Blade Runner is coming towards us now.
A new exhibition entitled "Android: What is Human?" showing at the National Museum of Emerging Science and Innovation (Miraikan) in Tokyo will showcase some of the most realistic humanoid robots ever seen.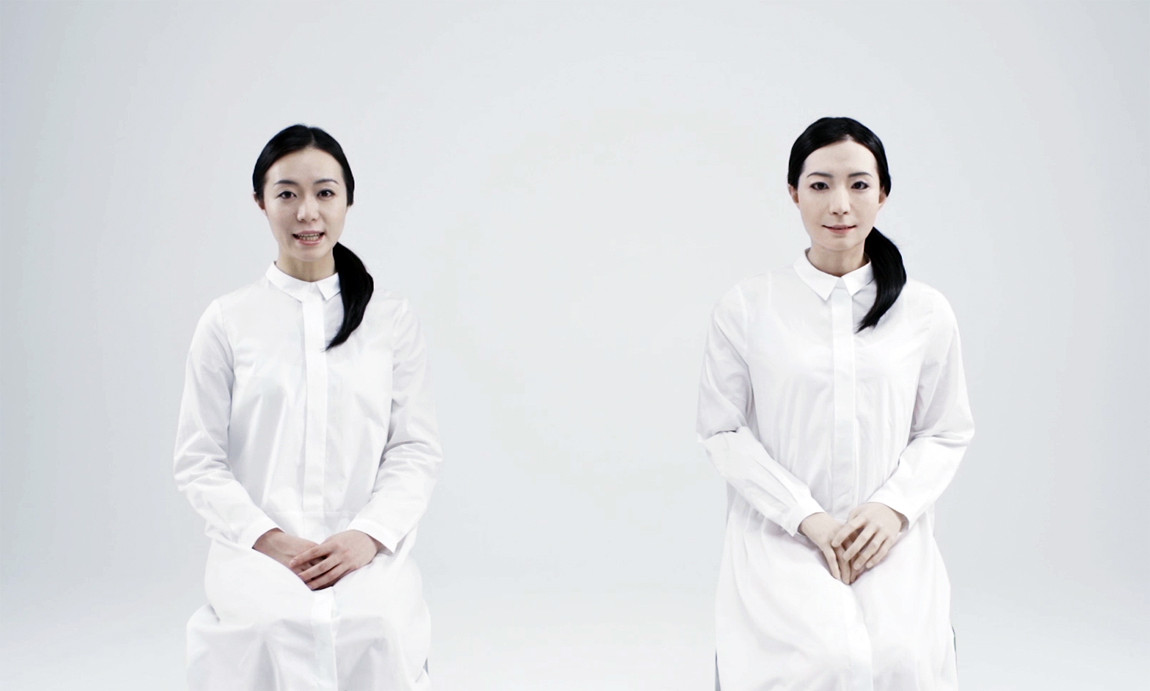 The three android robots include Otonaroid, an adult female android robot; Kodomorid, a human female child robot and Telenoid, a minimally designed robot.
The robots are the brainchild of Japanese robotics expert Hiroshi Ishiguro, a professor at Osaka University's Department of Systems Innovation who has been developing robots for over 20 years.
The three robots will be stationed in a permanent exhibition at the Miraikan and the public's interactions with these robots will help researchers to explore robot-human interactions, and to examine what it means to be human.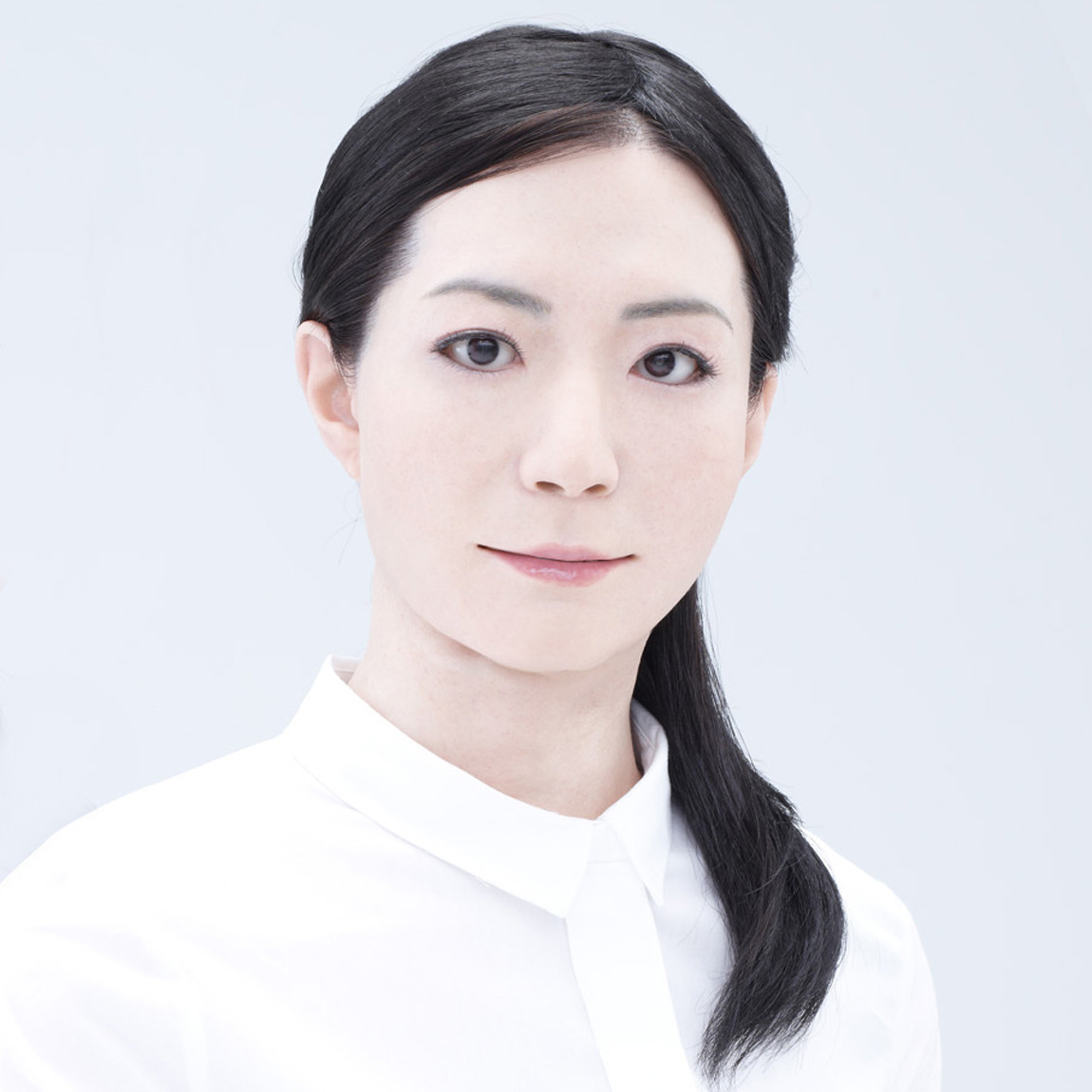 Otonaroid is a teleoperated android robot resembling an adult female, and according to the museum, she/it has been "hired" by the Miraikan as a "robot science communicator".
Visitors can interact with this robot by having a face-to-face conversation with her, and over time the researchers hope that people will become more used to communicating with androids.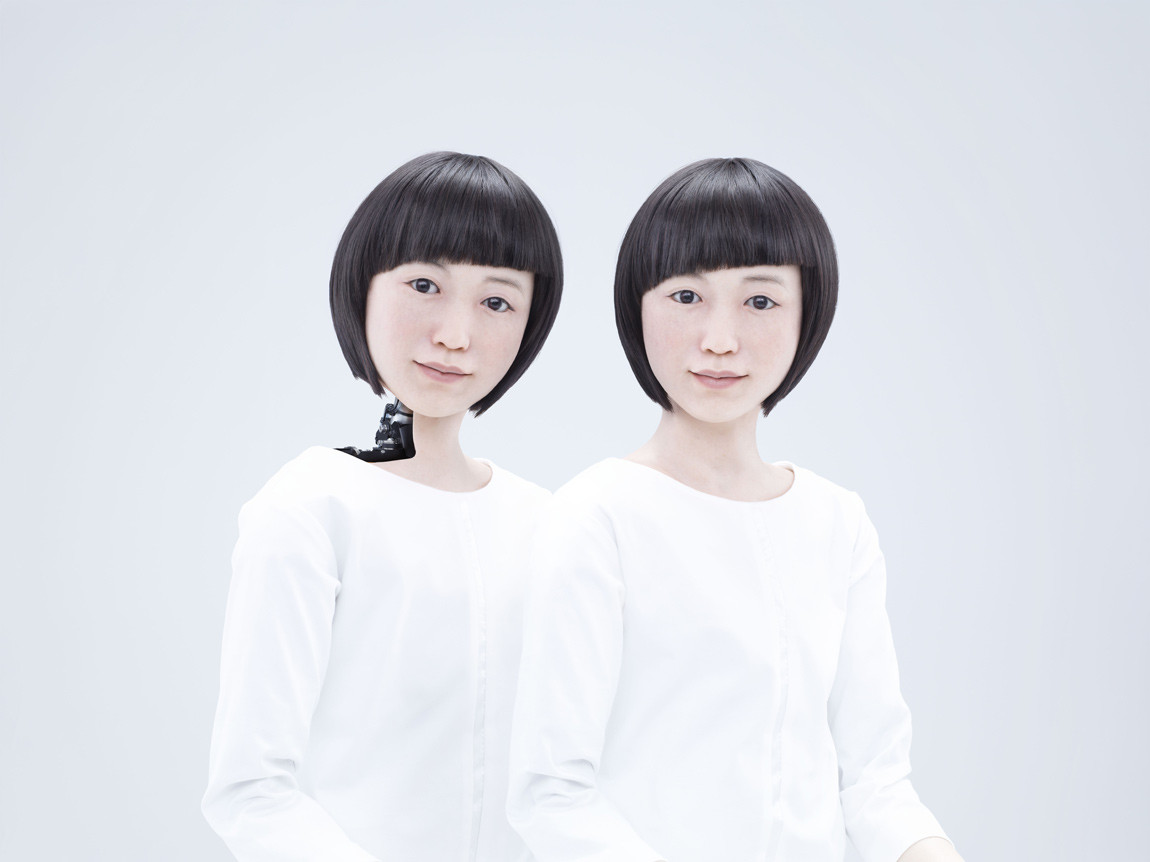 Kodomoroid is an android robot that resembles a human child. Unlike a real child, however, she/it is a robot news presenter, able to recite any news report gathered from around the world in a variety of voices and languages, 24 hours a day.
This work of art is meant to get visitors to think more about the future of humanity.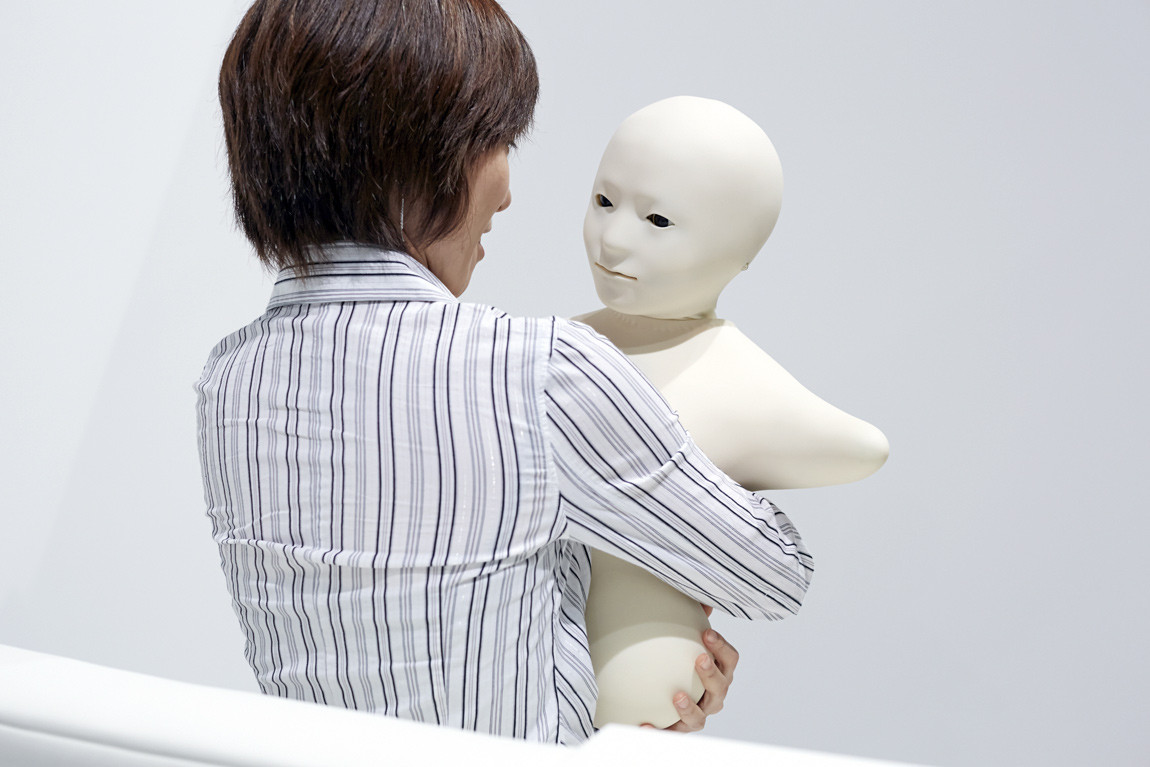 The third robot, Telenoid, is also a teleoperated android robot, but with a difference. It's meant to have a minimal design and the minimum physical requirements for humanlike communications, so that people can pretend that the robot is anyone they wish it to be.
The robot is quite small and can be picked up and cuddled, which is quite unusual. Visitors can also interact with this robot and have a conversation with it.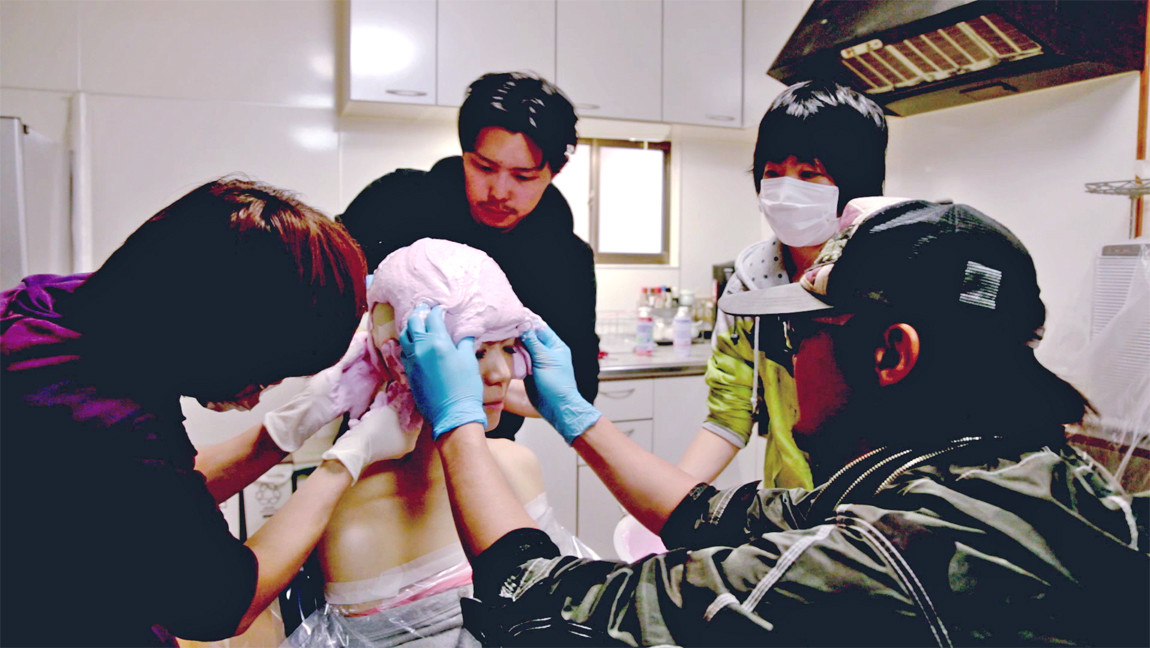 In order to make an android, a complete plaster cast has to be made of the human model, in order to get their complete dimensions. A cast is even taken of their teeth.
Then, the robots' creators used a special type of silicone that looks like human skin to replicate the model's body, and spend hundreds of hours moulding, painting and crafting a true replica of the model's facial features.

At the same time, complex machinery and programming is put together so that every part of the robot is programmed to replicate realistic human gestures and facial inflections, so that the robot is able to move and interact in as realistic a way as possible.
"It's very interesting how we don't really understand what it means to be a human being. What does it mean to be 'human'? What do you mean when you say that you 'think'? What are 'emotions'?" asks Hiroshi Ishiguro in the video.
"In order to make something that is useful for people, we must first understand human beings. Androids may not be in use straight away, but the process of understanding our nature is the most interesting part of the study of androids."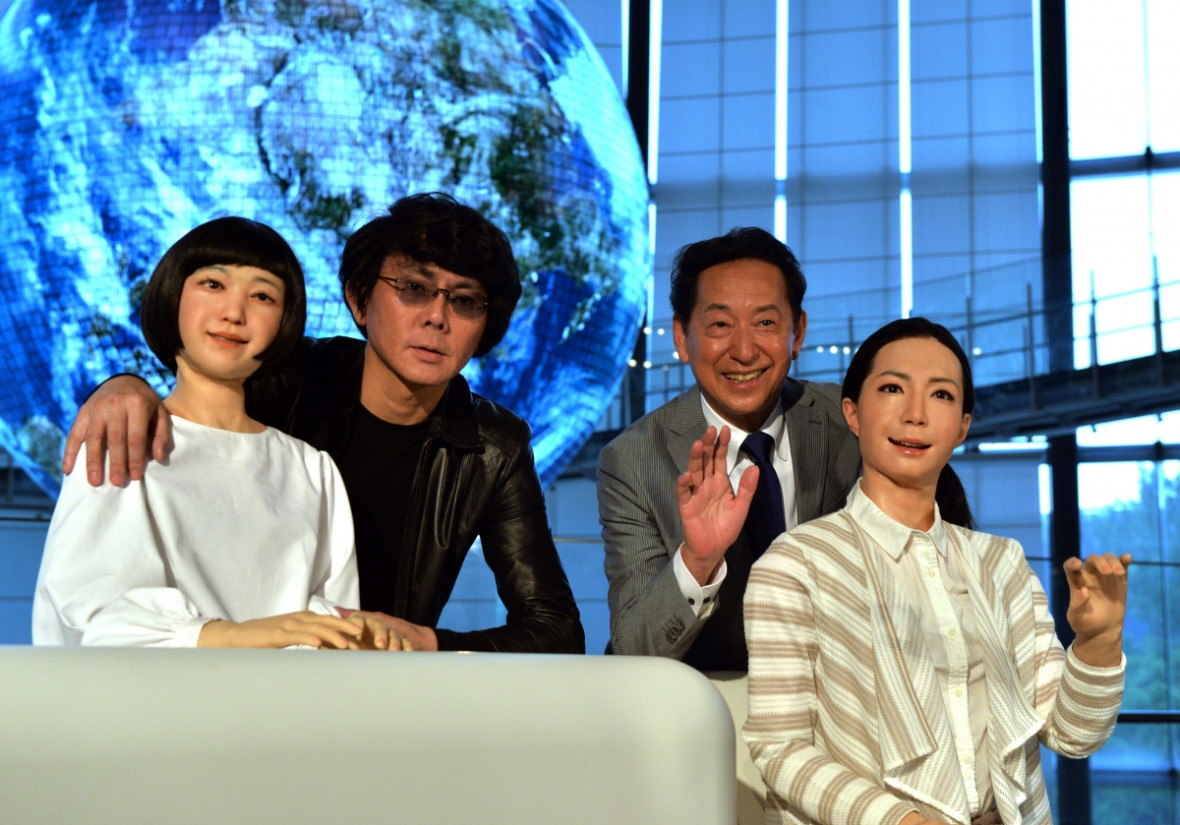 The exhibition is located in the "Create Your Future" zone of the Miraikan and is open to the public six days a week from 10:00 – 17:00 except Tuesdays.
If you are interested in the research behind the robots, you can check out the researchers' papers relating to "Studies on cellphone-type teleoperated androids transmitting human presence".
You can also check out this interesting video below about how the robots were made: