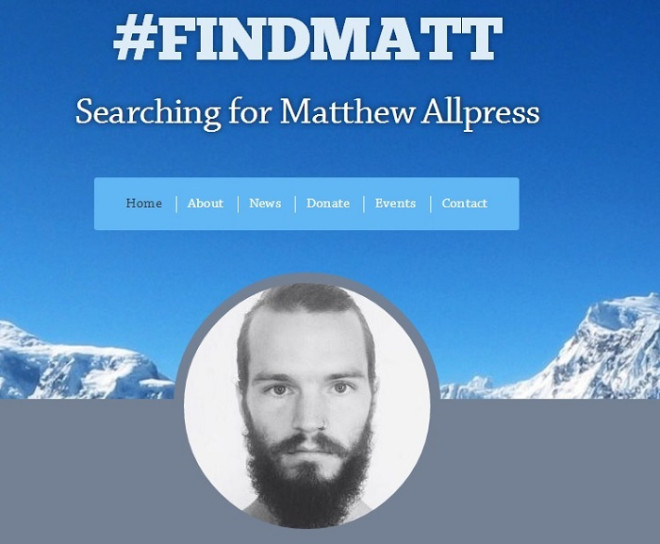 The remains of a man found in Nepal have been identified as Australian backpacker Matthew Allpress, who went missing last year while trekking in the Himalayas.
The 23-year-old failed to return home after a 10-day solo trekking trip in the country's Annapurna ranges last November, and his mother Margaret, who lives in Luton, flew to Kathmandu to join a search effort to find him.
Allpress's family last heard from him on 3 November when he sent a message from a guesthouse in Sikles saying he would be "out of contact for 9-11 days, heading to a place called Dudh Pokhari, then I'm back in time for my flight into Sydney on November 14".
Allpress's skeletal remains were found on 10 May by two Nepalese foragers, who were combing a mountainous area.
Later tests confirmed that the remains belong to Allpress, a family spokesman said. Experts used medical and dental records to confirm Allpress's identity.
"Margaret, Matthew's mum, attended the hospital on Thursday to view the remains and to meet with the examining doctors who had carried out the autopsy," the spokesman told the BBC.
"The police have advised us that a new team of approximately 15 officers are being immediately deployed back to the area where the remains were found to search for, and hopefully retrieve, the remaining missing effects that belong to Matthew.
"This process will take some time but as normal, we will keep everyone updated as news comes to hand."
The spokesman added that Margaret and her son's father Mark wanted to thank well-wishers for their thoughts and prayers.
Tributes to the young adventurer poured in on social media websites. One friend, Jane Suckling, said that Allpress had left a "hole in all of the hearts he touched".