Hundreds of Kashmir villagers flee as India-Pakistan border firing intensifies
India and Pakistan exchange fire on the border areas of the restive Kashmir region with both sides blaming each other for the escalation.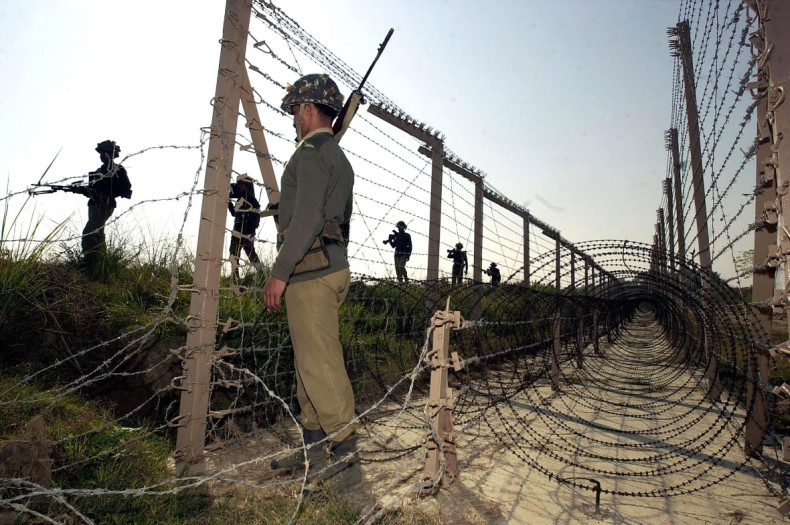 Hundreds of villagers residing at the border locations between India and Pakistan are fleeing to safer locations as the two sides trade border fire and yet again threaten the 15-year-old fragile ceasefire agreements.
Fresh fighting broke out in the volatile Uri sector of the Kashmir valley, a restive northern Indian region, which is the centre of a bitter territorial dispute, on Saturday, 24 February. It is still unclear who or what started it. The Pakistani side said the gunfire killed one civilian and left three others injured.
As this cross-border firing at the de facto frontier known as Line of Control (LoC) takes place days after a terror attack against an Indian army camp, tensions are running high in the region. Both India and Pakistan, two nuclear-armed traditional rivals, usually blame each other for any kind of escalation in the sensitive frontiers.
"We are responding to ceasefire violations by Pakistan and will not budge even by a step. We are fighting back with our might and giving a response to Pakistan's firing. And one day Pakistan will have to stop the violation of the ceasefire," India's junior minister for internal affairs Hansraj Ahir told reporters.
Indian forces used artillery fire, the first time such heavy guns have been used since 2003, though the region has witnessed frequent cross-border exchanges.
Ahir added that Islamabad's action of shelling into the Indian territory "will prove to be Pakistan's foolishness and will cost them dearly".
From the Islamabad side, the country has summoned India's deputy high commissioner JP Singh to condemn the latest round of firing at the border. This is the fifth time he is being summoned in a month.
"This unprecedented escalation in ceasefire violations by India is continuing from the year 2017 when Indian forces committed more than 1,970 ceasefire violations," said the Pakistani foreign ministry blaming Indian security forces for the "unprovoked ceasefire violations".
Pakistani forces also made announcements via loudspeakers asking civilians to take shelter is safe spots or to flee.
Tensions in Kashmir Valley – a heavily disputed territory between India and Pakistan over which the two nuclear weapons-armed rivals have fought two major wars – have sharply escalated in recent years, primarily over protests against the presence and actions of Indian forces.