WWII Hurricane Fighter Aircraft for Sale at Bonhams in Surrey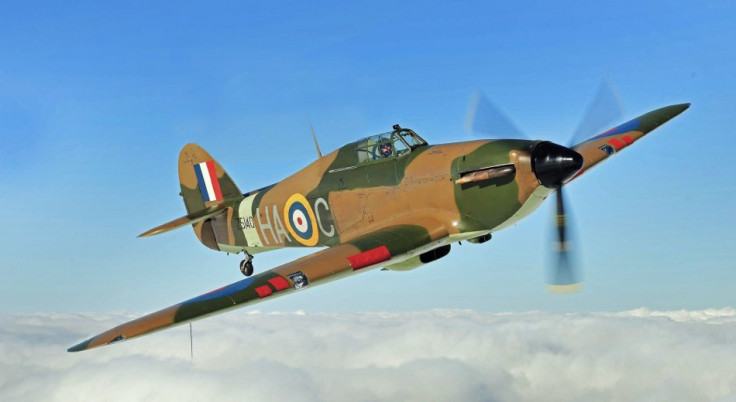 A World War II fighter aircraft that served the Royal Canadian Air Force is to be sold at a Bonhams auction and expected to reach £1.7m.
The Hurricane was built in 1942 and is one of just a handful of its type that still flies. It was flown at a Moscow Airshow demonstration in front of Russian president Vladimir Putin over the summer.
The sale will be held on 3 December. It is part of Bonham's Collectors' Motor Cars and Automobilia sale at Mercedes-Benz World Brooklands in Weybridge, Surrey.
The Hurricane was commissioned by the Royal Air Force in Britain as its first monoplane fighter before being shipped to Canada. Around 3,000 were produced at the Brookland's site, accounting for a fifth of all planes of its type built.
It shot down more enemy aircraft than the Spitfire. The aircraft has a 40ft (13-metre) wingspan, weighs half a tonne and a maximum speed of 322mph (520km/h).
Tim Schofield, director of the Bonhams UK Motor Car Department, said: "This Hurricane is one of only a handful of these iconic aircraft still flying today, and is presented for sale in highly original condition.
"We expect it will be a lot that will generate much interest among buyers."
The aircraft was equipped with a Browning .303 machine gun and stayed in Canada for the duration of WWII. It is believed the plane may have been used to protect convoys on the east coast shore line from German U-boat activity.
It ended its career in 1947, when it was bought by a Canadian syndicate. It was restored to flight in 1989.
In 2002, the Hurricane was acquired by the Historic Aircraft Collection and housed in the Imperial War Museum Duxford in Cambridgeshire.
The aircraft's sale comes as dozens of Spitfires are due to be excavated from the Burmese jungle.
The squadron of lost Spitfires will be dug up and brought back to Britain following an agreement with the Burmese government. The planes were originally hidden so they would not fall into enemy hands.
© Copyright IBTimes 2023. All rights reserved.