HUVr Hoverboard Viral Video Starring Tony Hawk and Christopher Lloyd is a Hoax [Video]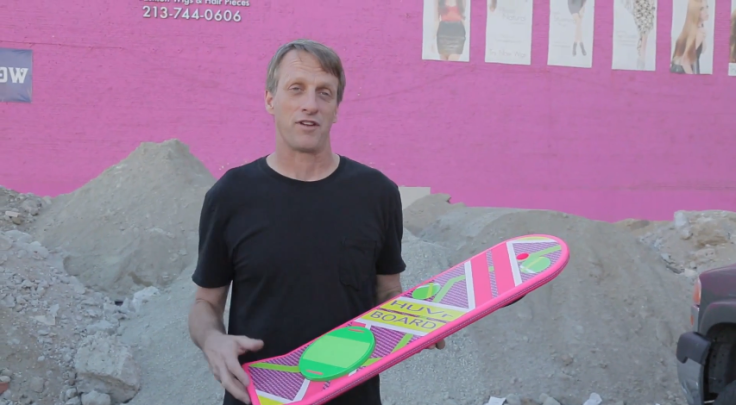 Online sketch comedy site Funny or Die is believed to be behind a hoax video ad campaign promoting a "real" hoverboard.
The video, which features skateboarder Tony Hawk, Back to the Future star Christopher Lloyd and musician Moby is a fake, but an impressive fake nonetheless.
They call themselves HUVr Corp and claim to be a collection of "materials science, electricity & magnetism experts who've solved an important part of one of science's mysteries: the key to antigravity."
Since releasing a series of videos HUVr has created its own Facebook and Instagram accounts, but those investigating the videos have found a lot of proof that it is indeed a fake, orchestrated by Funny or Die.
This screengrab seems to show a harness being used, while Andy Baio discovered that an actor named Nelson Cheng played one of HUVr's lead engineers. The Verge also found out that the team behind the HUVr PR campaign – Spring Studio – also built Funny or Die's revamped site.
Mashable followed this up with further proof. They found the online portfolio of costume designer Lauren Beidenharn – since edited – which said she worked on the "HUVR BOARDS" commercial for Funny or Die last November.
If it's an elaborate hoax then fair enough (and unlucky FoD for getting found out so quickly) but it does beg the question why, especially since HUVr's site seems to be counting down to December of this year with a very Back to the Future-looking countdown.
Looks like we'll have to wait a bit longer for our Back to the Future 2 hoverboards.
© Copyright IBTimes 2023. All rights reserved.