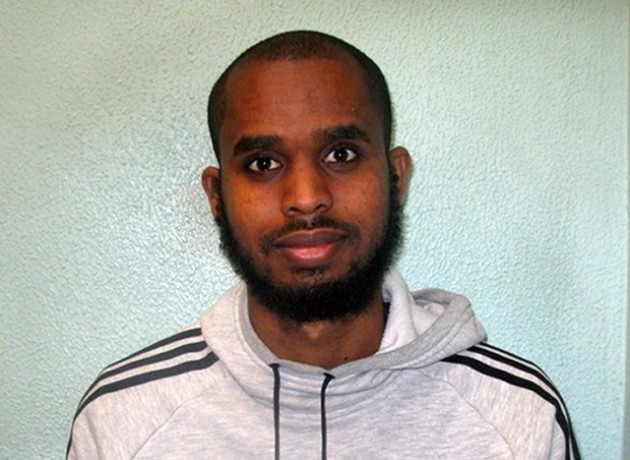 A British extremist with suspected terror links has vanished after evading a multimillion pound surveillance operation designed to protect the public.
Ibrahim Magag, 28, absconded on Christmas Eve, raising questions about the effectiveness of the new Terrorism Prevention and Investigation Measures (T-Pims) brought in by the government last year to replace control orders.
Magag was last seen in the north London borough of Camden. Although his old control order forbade him from living in or visiting London, his T-Pim allowed him to move freely around the capital.
The suspected al-Qaeda benefactor has served 15 months in prison for repeatedly breaching the terms of his old control order.
A court heard that Magag, who was born in Somalia, has previously received training from terror groups in his homeland, and many now believe he could have returned to east Africa.
Home Secretary Theresa May has received fierce criticism for the lapse. Former cabinet minister Pat McFadden accused the government of endangering people's safety by putting the extremist's civil liberties above the protection of the public.
"What they have done is complacent and dangerous," he told the BBC.
"To take these suspects and give them access to mobile phones and the internet, the Government chose to disarm itself from the powers to relocate suspects and I believe this gentleman was previously excluded from coming to London.
"He has used his new-found, Government-given freedom to come back to London and has now absconded.
"What they have done is put the public at greater risk by watering down our anti-terror laws and putting needless extra pressure on the security services."
Shadow home secretary Yvette Cooper also condemned the government's approach, and demanded answers from her Conservative counterpart.
"Theresa May needs to explain rapidly why surveillance failed on Ibrahim Magag since Christmas and whether her decision to return him to London and to weaken legislation has made it easier for him to abscond and harder for the police to find him now."
However a police spokesman said that Magag did not pose a direct threat to the British public "at this time."