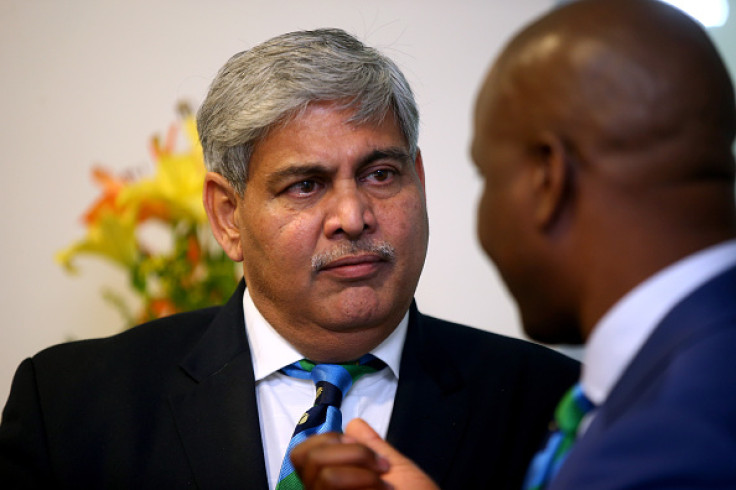 After getting outvoted in the vote for changes to the revenue model, the Board of Control for Cricket in India (BCCI) has still been offered a $100m (£78m) compensatory offer from the International Cricket Council (ICC) president Shashank Manohar.
The BCCI had previously rejected the compensatory offer and failed to name their squad for the Champions Trophy as non-cooperation to defer the ICC's move to demolish the current "Big Three" model.
Three years ago, the world cricket body had made a controversial decision that gave BCCI, England and Wales Cricket Board (ECB) and Cricket Australia increased power and more money.
However, with Manohar looking to abolish the revenue model and BCCI is set to see a cut in its revenue share from $570m (£444m) to a projected $290m (£226m).
"This is another step forward for world cricket and I look forward to concluding the work at the Annual Conference," Manohar said in a statement, as quoted on CricBuzz. "I am confident we can provide a strong foundation for the sport to grow and improve globally in the future through the adoption of the revised financial model and governance structure."
As for BCCI, the compensatory offer would at least add to its total revenue to make it a total of $390m (£301.5m).
"We have told them (ICC) that we will place their offer before the BCCI's General Body and get back to them," a senior BCCI office-bearer said, as quoted by news agency PTI. "ICC officials have in fact told us that if we agree to $390 million, they will get it ratified at a Board Meeting in May."
However, other BCCI members feel the sporting body should receive at least $450m (£348m) from the ICC and having already taken a major hit in revenue, India pulling out of the Champions Trophy is still very much a possibility which would impact viewership and revenues drastically.
"At this point pull-out is an option," the office-bearer added. "The middle path is if they are ready to go up to $450 million since they were initially ready to pay $390 [million]. Also, no change in governance structure."
"Will Star Sports give them the same deal that they would give if Virat Kohli vs Mohammed Amir or Mitchell Starc vs MS Dhoni contest doesn't take place?" the official questioned.